People Moves
Who's Moving Where In Wealth Management? - Albion Capital, Citi Private Bank, Others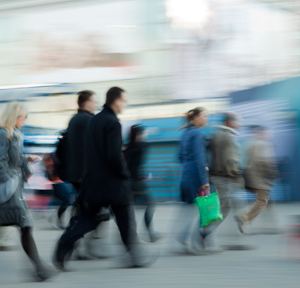 The latest moves in wealth management across the UK, Europe, Middle East and Africa.
Albion Capital
Albion Capital, the UK-based independent investment manager, has appointed three new recruits to its technology team as part of its strategic expansion in the sector.
Catriona McDonald and Nadine Torbey have joined the firm to help with tech investments from Albion's VCT portfolios. Tanel Ozdemir has also joined the investment team at Albion Capital as an analyst on the UCL Technology Fund.
McDonald joins from Goldman Sachs, where she specialised in renewable technology and power in roles across the firm's New York and London offices. Torbey joins after more than three years working in Lebanon for Berytech Fund Management.
Ozdemir was previously an investment analyst at Newable Ventures, having completed his PhD at UCL, where his research focused on developing synthetic biological tools for microbiome engineering.
Citi Private Bank
Citi Private Bank has appointed Thomas Schlaus as team leader of its Zurich operation, WealthBriefing understands.
He will join the Northern European leadership team and will report to region head, James Holder.
Schlaus has over 20 years of experience structuring, executing and managing institutional family office relationships. He joins from Deutsche Bank, where he was most recently the global chief operating officer for key client partners, based in Zurich.
Chris Braendli, currently its senior family office coverage banker in Zurich, will merge his existing business with the new team and report to Schlaus.
Markus von Wallenberg, managing director based in Frankfurt, will continue as head of its German-speaking Europe team.
Franklin Templeton Investments
Franklin Templeton Investments has appointed Caroline Baron as head of exchange-traded fund sales – Europe, Middle East and Africa.
Baron is based in London. She is responsible for generating and retaining assets within the Franklin LibertyShares® product suite. She will work closely with the Franklin Templeton Global and European ETF team as well as directly engaging with ETF investors.
She reports to Vivek Kudva, managing director, EMEA and India.
Prior to Franklin Templeton, Baron was at Invesco PowerShares, where she was head of UK distribution focusing on smart beta strategies.
1825
1825, Standard Life's wholly-owned financial planning business, will lose two financial planning teams in May, the group confirmed yesterday to this publication.
The firm would not confirm the names of the teams that will be leaving.
"Movement of people is normal in any organisation and we continue to attract new talent to the team," a spokesperson for firm said.
It recently acquired London-based financial planning firm Cumberland Place Financial Management, as reported by this publication.