The Extradition Landscape For HNW Individuals: What To Expect?
Nick Vamos, 20 April 2018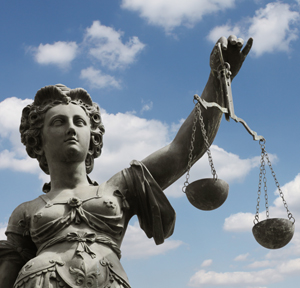 More countries are fighting financial crime but arguments used to stop cross-border extradition also multiply. This article examines the trends.
The recent UK diplomatic row with Russia over claims that agents from the country attempted to murder people using nerve agents has, understandably, turned a spotlight on what the UK might do regarding Russian nationals where there are suspicions of wrongdoing. Already, this publication has written about the kind of advice private client advisors are giving (see here). One consideration is the UK's extradition powers and those of other nations. Nick Vamos, a partner at law firm Peters & Peters LLP, considers some of the issues. The editors here welcome these contributions and invite readers to respond. Email tom.burroughes@wealthbriefing.com
The extradition landscape for HNW individuals has arguably never been more complex. The number of jurisdictions taking aggressive action against financial crime is on the rise. The risk of finding oneself under suspicion of criminal activity request is increasing, but so is the range of arguments that can be deployed to successfully resist extradition.

Law enforcement activity against financial crime, including bribery and corruption, has become both more prevalent and less predictable. Suspects can find themselves in the cross-hairs both of countries with a vigorous criminal justice system where the rule of law is strong, as well as regimes emerging from periods of instability looking to improve their geo-political standing and encourage foreign direct investment by upping their criminal enforcement game - or at least appearing to. At the same time, arguments that the underlying prosecution is politically motivated or that extradition would amount to a breach of the suspect's human rights are finding favour in the courts. Each case is unique to its own facts, but it is possible to detect some trends.

Challenging Interpol Red Notices
Contrary to popular myth, INTERPOL is not a cadre of super-cops with cross-border powers, but more like a large database with a small brain that passes messages to and from national police forces. A Red Notice is a notification from one country to all the others (currently 192 countries) that a person is wanted in connection with suspected criminal activity. The threshold for issuing is low: the requesting State need not do much more than assert that the suspect is under investigation. But the existence of a Red Notice does not mean that a suspect necessarily will be arrested, let alone extradited. Many countries, including the UK and US, do not treat a Red Notice as conferring a power of arrest and will insist on a formal extradition request. If there is no separate Treaty that permits extradition, then it cannot take place. However, there are still enough countries that will arrest on a Red Notice to make it a serious curb on a suspect's ability to travel and conduct business. If the Red Notice is made public, then it may significantly limit access to banking and other financial services.
Some countries have been accused of abusing the Red Notice system in order merely to harass and disrupt those with whom they are displeased, rather than as a genuine law enforcement tool. Fortunately, INTERPOL have woken up to this problem and many Red Notices have been challenged and removed on the basis that they are politically motivated or amount to a breach of the suspect's human rights. Bill Browder, the founder of Hermitage Capital, has defeated five Russian requests to put him on the wanted list, most recently in October 2017. Zsolt Hernadi, chairman and chief executive of the MOL Group, one of the largest companies in Central Europe, successfully argued in 2016 that a Red Notice issued by Croatia should be deleted.

Resisting extradition proceedings
One by-product of the worldwide recession has been chronic underfunding of prisons. The UK High Court has barred extradition in several recent high-profile cases because the conditions in the prison where the suspect would be held amounted to "inhuman and degrading treatment" and therefore in breach of Article 3 of the European Convention of Human Rights. The list of countries includes many in Europe, Asia, Africa and South America. The courts focus not just on the general state of the prison, but on the allocation of personal space, hygiene, violence from other prisoners and guards and the availability of adequate healthcare, which is particularly important for suspects with medical needs.
Vincent Mallya, ex-head of United Spirits, Kingfisher Airlines and the Force India Formula One team, is currently fighting extradition from the UK to India. His lawyers have pointed to two earlier precedents in which the court found that conditions in Indian prisons were so appalling that it would breach the human rights of the suspect to be extradited. The Indian authorities have countered this argument with an assurance that, whatever the conditions facing the general prison populace, Mallya will get his own special, human-rights-compliant, cell. Such assurances have become prevalent in extradition cases, especially where the political and financial stakes are high.
Russia, despite repeatedly failing to extradite HNW individuals such as Boris Berezovsky, the vodka tycoon Yuri Shefler and others on the basis of political interference in the trial process, has finally managed to persuade the UK courts to accept assurances that at least its prisons meet required standards. The new extradition battleground is about whether such assurances can be relied upon. How does a court monitor and enforce an assurance about how much personal space a suspect will have after they are sent back? What can the court do if the assurance is broken? Defence lawyers are arguing that some assurances – and some countries – simply should not be trusted. The diplomatic implications of an adverse court ruling can be serious.

Future trends: the direct approach
If prosecutors cannot rely on the extradition process to get their man, or have to wait many years for a case to conclude, then the better tactic can be to avoid extradition altogether. For example the US Department of Justice, certainly in fraud cases where the existence of an investigation is public, has been willing to negotiate with suspects in other jurisdictions to reach an acceptable plea bargain. A suspect with a reasonable prospect of resisting extradition or at least dragging it out for several years may well receive an additional discount: the vagaries of extradition are priced in to the deal. If the investigation is not public and the prosecutor is patient, he may wait for the suspect to travel to a jurisdiction with less defence-friendly laws. If he is impatient, he may even try and lure the suspect there instead.
So fewer extradition cases involving allegations of financial wrongdoing should not be mistaken for evidence that prosecutors have relaxed: defence lawyers do not have a monopoly on inventive methods to achieve an outcome.