People Moves
Deutsche Quickly Replaces Key Executive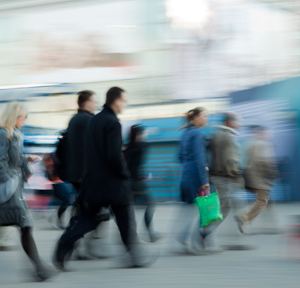 Less than a week after announcing its current chief operating officer will leave the bank in May, Deutsche has named her replacement.
Deutsche Bank has named Frank Kuhnke as its new chief operating officer, less than a week after announcing current COO Kim Hammond will leave the bank next month.
Kuhnke will oversee technology and central operations, Germany's largest lender said yesterday in a statement, including information security, data management, digital transformation and corporate services.
In addition, he has been appointed as a senior group director by Deutsche Bank's management board; the supervisory board approved the decision.
He will report to Christian Sewing, the bank's recently-appointed chief executive, who replaced John Cryan after his turnaround plan for the bank failed to satisfy shareholders.
Kuhnke joined Deutsche Bank in 1986, and since January 2016 has been divisional control officer, chief administrative officer and head of operations of the group's private and commercial bank. He has worked in Tokyo, London, New York and Germany.
Sewing said: "In his tenure at Deutsche Bank of more than three decades, Frank Kuhnke has proven that he is strong at taking decisions and executing them. He is able to systematically make complex processes and structures more efficient. Together with his team, he will continue simplifying our bank's technology and operations, cut costs and strengthen our innovation potential."