Summary Of Executive Moves In Global Wealth Management - April 2018
Editorial Staff, 11 June 2018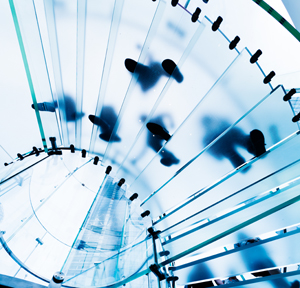 A round-up of executive moves across the world's wealth management sector.
UK, European, Switzerland, other.
Deutsche Bank's chief operating officer, Kim Hammonds, left the bank. She joined Germany's largest lender in 2013 as co-head of technology and operations, and was later promoted to group COO and made a member of the management board in August 2016.
Earlier this month, Deutsche Bank named Christian Sewing as its new chief executive, replacing John Cryan and ending weeks of speculation as to who would be his successor.
French banking firm Groupe BPCE appointed Laurent Mignon, the chief executive of Natixis, as chairman of its management board. He replaced François Pérol, who decided to resign from the role.
UK wealth manager Charles Stanley appointed Lydia Macdonald as an investment manager. She is based at the firm's Eastbourne branch. Macdonald has 32 years of experience in the sector. She began her investment career at Capel Cure Myers in 1986 and has subsequently worked for ANZ Grindlays Private Bank as well as Gerrard's and Barclays Wealth. Most recently, Macdonald spent ten years at Brewin Dolphin, where she was a divisional director managing discretionary private clients, ISAs, trusts and pensions.
Jersey's financial regulator gave the green light to UK-based Seven Investment Management to set up a Jersey office, which opens next week. The office is in St Helier. The office is led by Grant Hamilton, who was previously a director of Rathbones in Jersey.
Global financial services firm State Street appointed Richard Irons as head of sales for global exchange in Europe, the Middle East and Africa. He reports to David Pagliaro, head of global exchange, EMEA and is based in London. Irons has more than 30 years of sales and relationship management experience in financial services and technology. He was most recently at Fenergo, where he was head of account management and customer support. Prior to this, Irons held roles at BISAM, NYSE Technologies, Bloomberg, SunGard Global Trading and Thomson Reuters, formerly Thomson Financial.
Global asset management firm Northern Trust made three appointments in the Middle East. Michael Slater was appointed head of the Middle East and Africa. From his base in Riyadh, he is responsible for Northern Trust's business across the region. Slater continues as chief executive of Northern Trust Saudi Arabia. He joined Northern Trust in 2005 and has 22 years of experience working across the Middle East region. Edgar D'Mello was appointed as head of client management. He is responsible for the oversight of relationship management and client activities for Northern Trust's institutional business across the Middle East and Africa.
D'Mello is senior executive for the Abu Dhabi branch. D'Mello was most recently client executive for key clients in the region. Also, Mitesh Sharma was appointed as chief operation officer for Northern Trust across Middle East and Africa, a newly-created role.
LJ Partnership, the London-headquartered private wealth firm, appointed Alan Aimers as director and head of credit in its structured finance team. Aimers has more than 40 years of commercial banking experience to LJ Partnership, and joins after five years as head of credit risk – real estate, social housing and property risk management at Santander. He was also a member of Santander's UK executive credit approval committee.
UK insurance firm Berkeley Alexander appointed Dave Probert as its director of private clients, to head the launch of its new high net worth (HNW) division. Probert has over 20 years of experience in the high net worth sector. He joins from insurer Sterling, where he was an associate director and head of high net worth affinity relationships.
Deutsche Bank named Frank Kuhnke as its new chief operating officer, less than a week after announcing current COO Kim Hammond was leaving in May. In addition, he was appointed as a senior group director by Deutsche Bank's management board; the supervisory board approved the decision. He reports to Christian Sewing, the bank's recently-appointed chief executive, who replaced John Cryan after his turnaround plan for the bank failed to satisfy shareholders. Kuhnke joined Deutsche Bank in 1986, and since January 2016 has been divisional control officer, chief administrative officer and head of operations of the group's private and commercial bank. He has worked in Tokyo, London, New York and Germany.
India-based Equirus Capital, the investment bank, hired former Citibank senior executive Ankur Maheshwari as CEO for a wealth management business segment. More hires in this space are planned. Maheshwari is responsible for setting up the business and expanding it. New recruits report to the new CEO. He has 15 years' of financial industry experience, having previously worked at Citibank where he headed investment sales for the global consumer bank. He has also worked at J P Morgan, ICICI Bank and Asian Paints.
SANNE, the fund administration and fiduciary services provider, promoted Sean Murray to managing director, alternative assets for its Europe, Middle East and Africa region. Based in Luxembourg, Murray has been with SANNE for just over a year. In his new position he is responsible for the strategic leadership of the EMEA Alternative Assets platform, which includes private equity, private debt and capital markets, real estate and hedge. Murray had joined the firm from Orangefield in Luxembourg, where he was MD and a member of the global alternative investments management board.
Tilney Group, the UK investment management and financial planning firm, appointed Jonathan Asquith as a non-executive director. Asquith was also appointed chairman of the risk and audit committee. Asquith served six years in the leadership team at Schroders from 2002 to 2008, where he was chief financial officer and also vice chairman. He was also at Morgan Grenfell, which became part of Deutsche Bank in 1995, and held roles in the Latin American department and the project finance team. Following the establishment of Deutsche Morgan Grenfell, he served as both CFO and chief operating officer.
UK-based financial services firm Tatton Asset Management appointed Paul Edwards as chief financial officer. He replaced Noel Stubley. He was previously group finance director of a number of companies, most recently on the board of Scapa Group.
Stubley has served as CFO since March 2012. He remains with the company in an advisory capacity until 31 July.
Zurich-headquartered GAM Investments appointed Joss Mitchell as portfolio director to its private clients and charities business.Mitchell, who is based in London, reports to Kier Boley and is responsible for managing and growing multi-jurisdictional assets for high net worth individuals, family offices and charities through portfolio solutions. He joined from Kleinwort Hambros, where he was an executive director.
Schroders appointed Robbie Boukhoufane and Alan Wilson as portfolio managers in its global multi-sector fixed income team. Boukhoufane has been at Schroders for over 6 years and has over 20 years of experience working in fixed income and foreign exchange trading. He has been global head of fixed income and FX trading at Schroders since 2016
Wilson joined from State Street Global Advisors, where he was a senior portfolio manager focusing on global rates and FX. They are both based in London and report to Paul Grainger.
UK wealth manager Brewin Dolphin made two new appointments and several internal promotions at its operation in Cardiff. Greg Tait, who has 20 years' experience in financial services, was appointed as financial advisor. He most recently worked within the medical sector in the Cardiff and South Wales financial market. Thomas Moore, who is a Welsh speaker, joined the office as an investment management assistant. Geraint Hampson-Jones was promoted to the role of divisional director.
Victoria Tilstone, who joined the advisor partnership team in Cardiff, was promoted to assistant director. She will take on additional responsibilities within the company's discretionary management service to advisors and their clients in the Wales and West area. Also, Meirion Davies was promoted as assistant director from his current position as head of the Cardiff office's portfolio management team.
Global asset management Janus Henderson Investors appointed Georgina Fogo to its executive committee as chief risk officer. Fogo has been global head of compliance at Blackrock. She has more than 15 years of experience in asset management and compliance. Prior to being appointed as the global head of compliance at BlackRock, Fogo was the Europe, Middle East and Africa head of compliance at BlackRock.
Butterfield Trust (Bahamas), the subsidiary of Butterfield Group, appointed Craig Barley as managing director.
Barley has overall responsibility for the management and development of Butterfield's Bahamas-based trust business. Originally from the UK, Barley was most recently chief executive of Latour Capital DO Brasil, where he ran its investment strategies and overseeing the day-to-day operations of the company. Prior to joining Latour, he spent ten years with Merrill Lynch in a variety of roles.
European asset manager Carmignac appointed Giorgio Ventura as global head of sales. He is a member of the strategic development committee of Carmignac and retains his role as head of Italy. Ventura joined Carmignac as head of Italy in 2012. He began his career as trader of the treasury team of Caboto Securities, Intesa Group, in London. He also worked for eight years for Lehman Brothers in London and Milan, where he held the position of executive director. He has also worked at Eurizon Capital in Milan for three years.
UK-based law firm Stephenson Harwood promoted five lawyers to partner and three lawyers to local partner.
Kate Cordery was named a partner in the firm's commercial litigation practice. Based in London, she has experience in a wide range of commercial disputes, with a focus on professional liability claims and banking and finance disputes. She has acted on a number of high profile complex cases, often with an international element.
Emily Osborne was a partner in the firm's private wealth practice. Based in London, she provides international tax and structuring advice to families and trustees of family trusts on a variety of issues, including moving to the UK, the use of wealth preservation structures such as offshore trusts, foundations and companies, the ownership of UK residential property, tax disclosures and the reporting of beneficial ownership under the various global initiatives. She also advises in relation to international pension schemes and other remuneration structures.
Tom Page was named a partner in the firm's corporate practice. Based in London, he has extensive experience advising on all aspects of corporate finance including capital markets, takeovers and private M&A. He has a particular focus on IPOs and secondary fundraisings, on AIM and the Main Market, and acts for a range of listed companies and investment banks.
Ben Sigler was named a partner in the firm's commercial litigation practice. Based in London, he has extensive experience in all aspects of dispute resolution including litigation, arbitration and investigations. He maintains a broad practice with a particular focus on the financial, technology, and sports sectors, cyber-security, data protection and reputation management.
Jonathan Spearing was named a partner in the firm's marine and international trade practice. Based in London, he is an energy and natural resources lawyer, specialising in all aspects of the supply, carriage, storage and financing of commodities. He advises mining groups, oil companies, trading houses, banks, energy utilities, industrial consumers and shipping clients on their international contracts and disputes.
Ian Childs was named a partner in the firm's Hong Kong office. He is an experienced litigator whose practice consists of a broad range of commercial disputes, regulatory and criminal litigation and investigations. He has extensive experience acting in all civil and criminal courts in Hong Kong.
Silvia On was named a partner in the firm's Hong Kong office. She is a member of the private wealth team, and advises individuals and families on their succession and estate planning needs. Her experience ranges from drafting wills for individuals to setting up complex structures for families.
Ivy Wong was named a partner in the firm's Hong Kong office. Her practice is in corporate finance, mainly focusing on initial public offerings, compliance and M&A.
Wealth technology firm WDX appointed Niklas Lindberg as chief revenue officer, with immediate effect. The role is a global one. Previously the head of Microsoft Switzerland's financial services industry segment, Lindberg has more than 20 years' experience within the technology industry and has held various management roles across EMEA and the US.
The chief executive of Arbuthnot Latham stepped down from the role, citing personal reasons after only two years in the role. Ian Henderson remains a director of Arbuthnot Banking Group.
PIMCO, the global asset manager, appointed David Forgash as an executive vice president and head of European high-yield portfolio management. Forgash is based in PIMCO's London office and reports to Eve Tournier, managing director and head of European credit portfolio management. He has 23 years of investment experience and joins PIMCO from Millenium Capital Partners, where he was a senior portfolio manager focusing on European credit.
Waverton Investment Management appointed Mary Haly to its private client team as a senior portfolio manager and a director. Haly joined from Coutts & Co where she headed a unit in its tailored portfolio services division. Haly has more than 25 years' experience in the financial services industry with a particular expertise in managing the assets of UHNW and complex clients. She began her career at KPMG Peat Marwick Mclintock where she qualified as a chartered accountant. She subsequently worked at SG Asset Management, Baring Asset Management and Kleinwort Benson Private Bank before moving to Coutts in 2011.
Global asset manager Och-Ziff Capital Management appointed Thomas Sipp as its chief financial officer. Sipp joined Oz from Magis Partners, where he served as managing partner for the venture firm focused on wealth management products. Prior to Magis Partners, Sipp held several senior executive positions at Credit Suisse, including CFO and chief operating officer for Credit Suisse's asset management division and global COO for Credit Suisse's wealth and asset management operation. He replaced current CFO, Alesia Haas, who has resigned to pursue another career opportunity in a different industry.
Societe Generale Bank & Trust in Luxembourg, part of the Paris-based banking group, appointed Arnaud Jacquemin as its new chief executive, taking up the role as of 11 June this year. Jacquemin took over from Véronique de la Bachelerie, who follows other activities within the banking group.
Jacquemin joined Societe Generale in 1993 and worked in several positions both in France and the US, notably in project finance then as head of strategy for SG CIB [community and investment bank]. In 2003, he joined the finance and development division as deputy head, then head of financial management. In 2008, he was appointed group deputy chief financial officer. In April 2012 he joined the risk division as deputy chief risk officer. In 2015, he was named group deputy general secretary where he headed the transformation of the compliance division. In September 2017, he was appointed deputy head of group compliance.
Paris-based Rothschild & Co reshuffled its boardroom leadership, with a father-to-son succession at the dynastic banking group. It elected Alexandre de Rothschild, 37, as executive chairman of Rothschild & Co Gestion, Rothschild & Co's managing partner. He is due to take the reins from David de Rothschild, who moves to become chairman of the supervisory board, taking over from another family member, Eric de Rothschild. That board was also asked to approve Eric de Rothschild and Adam Keswick as vice chairmen of this board.