Spanish Tax Authorities Settle Fraud Case With Portuguese Footballer
Robbie Lawther, Reporter, 30 July 2018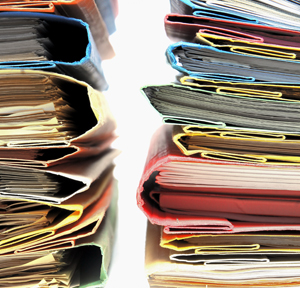 The Spanish authorities have finally settled with a Portuguese footballer surrounding a fraud case.
Spain's tax office has accepted a deal with Cristiano Ronaldo to plead guilty to tax fraud and pay a fine of close to €19million ($22 million) in exchange for a reduced prison sentence that will likely be suspended.

In Spain, a judge can suspend sentences for two years or less for first-time offenders.

Ronaldo had already reached a tentative deal with the state prosecutor's office, as reported by this publication, but Spain's tax authorities had yet to sign off on the agreement.

This publication reported on the accusation in June last year.

"It appears Cristiano Ronaldo set up and owns, either directly or via a trust or foundation, a British Virgin Islands (BVI) company. Ronaldo has then sold and/or assigned his image rights to [the] said BVI company, prior to becoming resident in Spain," said Miles Dean, managing partner at Milestone International Tax. "This BVI company licenses the image rights to Multisports Image Management (MIM), an Irish company subject to Irish corporation tax. Ronaldo doesn't own or control MIM – it is an unrelated third party licensing company that exploits the image rights. There are two key reasons that Ireland was used. Firstly, it has an extensive double tax treaty network that allows royalties to be paid subject to reduced rates of withholding tax."

Dean added: "Secondly, under domestic Irish law most royalty payments are not liable to Irish withholding tax – even though the BVI company doesn't benefit from a double-taxation agreement with Ireland, MIM can pay most of its income out to the BVI company without having to deduct Irish withholding tax. Ronaldo claimed the benefits of the Beckham law, which exempts non-Spanish source income for a period of six years. If the BVI/Irish structure actually had non-Spanish source income then Ronaldo has been stitched up. However, if MIM received Spanish source royalties, Ronaldo is bang to rights and should sue his advisors."

WealthBriefing has regularly reported on the image rights' tax avoidance crackdown in Spain surrounding a host of big names in the world of football, including Lionel Messi. Most recently, in March, this publication reported that former Liverpool and Real Madrid footballer, Xabi Alonso, is facing a possible five-year jail term after Spanish authorities accused him of tax fraud. This week, WealthBriefing also reported HMRC's crackdown on footballers' tax avoidance schemes.
The profusion of cases against sports, media and entertainment stars in recent years raises questions about the duty of care that wealth managers and others owe to their clients, particularly when they are young and do not qualify under many regulatory rules as 'sophisticated' investors.