Client Affairs
Cognitive Disease Awareness Must Rise Amid Aging Trend - RBC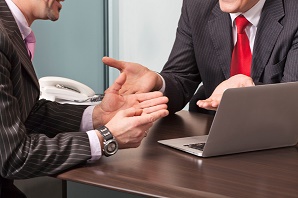 The wealth management firm says advisors across the industry must give more focus on an issue likely to become more urgent as populations age.
(An earlier version of this article ran on Family Wealth Report, sister news service to this one, on 3 August. As the issue is a global one, we thought it useful to share this around the WealthBriefing selection of news channels.)
There's been a great deal of focus lately on inter-generational wealth transfer and what millennials want. It is easy to lose sight, perhaps, of how the aging of developed countries' populations is building a set of problems wealth manager must confront.
One of the largest challenges is the rising incidence of cognitive decline associated with diseases such as Alzheimer's. And linked to this are the distressing stories of inter-familial fights over assets where lasting power of attorney powers are disputed. Only recently, 88-year-old former astronaut Buzz Aldrin – the second man to walk on the Moon – has been locked in a legal fight with his family over claims he has dementia. In the UK, use of lasting powers of attorney has come in for criticism over alleged misuse. Even where legal fights don't arise, the issues around cognitive decline shine a light on how wealth managers have a duty of care to clients who may have been valuable customers for years.
The aging of the Baby Boomer generation makes these issues particularly acute, given that, on some estimates, up to $30 trillion of assets are set to change hands in coming years. According to the Alzheimer's Association in the US, 5.7 million citizens have the disease. And that number isn't likely to fall soon.
"The number of people with dementia is going to triple," Angie O'Leary, head of wealth planning, RBC Wealth Management (US), told this publication recently.
"There are some difficult conversations to have……social media and other channels are helping to drive conversations. We think awareness of this is really important," she continued.
RBC's US wealth arm has, for example, hosted, sponsored and worked with organisations such as the Women's Brain Health Initiative to help advisors and clients understand the devastating impact dementia can have on a family's financial wellbeing and the importance of planning to mitigate that impact.
Earlier this year, under new national standards crafted by FINRA, the US investments regulator, firms are now required to "make reasonable efforts" to obtain the name and contact information for a trusted contact person of a client's account. The rules also give FINRA the power to place a temporary hold on disbursement of funds or securities if there is a "reasonable belief of financial exploitation", and to notify the trusted contact of the hold. Last year, a poll showed that more than half (61 per cent) of financial advisors in the US had seen or suspected that an elderly client had been abused over money at least once, highlighting the need for legislation to protect the vulnerable, particularly those with cognitive health issues like dementia.
Cognitive decline is particularly serious because as populations age, and the Baby Boom generation retires and transfers wealth, a significant chunk of the population in developed nations such as the US is vulnerable to fraudsters. Advisors need to be on alert. In 2015, for example, research by Fidelity showed that three-quarters of financial advisors worked with clients with diminished mental capacity, while one in five advisors has encountered financial abuse among their aging clients. Cerulli Associates has also revealed (2015) that aging client bases will create challenges for advisors, as 57 per cent of their clients are above the age of 60 (while the summary did not specifically cite cognitive impairment, it is fair to anticipate that this would likely be among the list of related issues.)
There's a lot for wealth managers to do, RBC's O'Leary said.
"We're very focused on our advisors leading on financial planning…..As an industry, we are obliged to keep on top of this," she said.
Some diseases can be financially devastating - "it is the most expensive diagnosis you can get in the US and many costs are not covered" – said O'Leary. There are also care-giver costs to consider; these issues also disproportionately affect women, who tend to be more likely to shoulder care-giver responsibilities and also, as women live for longer than men, more likely statistically to suffer from cognitive decline problems. There are also signs advisors are encouraged to look for that suggest that a client has a problem. Such early warning signs are shown to advisors and advisors are encouraged to be aware of them.
"Financial confusion can be the first visible sign," O'Leary said. If clients repeat the same questions over and over, or cannot grasp basic payment/number details, or there are lots of unpaid bills and obligations, there is a problem. Advisors might sense there is a problem if they have to ask repeatedly for basic information.
Another red flag is if a client starts to ask for a risk weighting on portfolios that is much higher or lower than has been the case, she said.
Technology can help
It is sometimes feared that modern technology will make advisors redundant, but if it takes away paperwork chores and allows professionals to focus more on specific problems for clients, such as cognitive decline, that is a positive.
Showing that a wealth management firm is on top of these issues is an example of how a firm can show it is adding value to clients over the course of their lives, O'Leary said.
Awareness about issues such as dementia also influences how clients think about what they invest in, such as healthcare and medical services, she said. "People are definitely giving more of a focus to the choices they are making in their investments," O'Leary added.
The firm recently debuted educational materials for clients and the advisors that serve them to help each party identify the early warning signs of dementia, which often present themselves in a person's financial decision-making and behavior. It has also issued white papers, such as the Financial Impact of Dementia, to focus attention.
And RBC said that women have a particular reason to think about the issue.
"It's time to change the mind-set and prove women's grey matter matters, to advance an understanding of why women experience dementia and other brain health problems differently than men, and to develop effective treatments and a cure that meet women's needs," it said.
The Buzz Aldrin case
In the UK, private client law firm Irwin Mitchell Private Wealth warned that the mismanagement and abuse of lasting power of attorney is on the rise following the news that Aldrin is suing his family for mismanagement of his finances. The legend is suing his two youngest children and his former manager following their attempted petition to be named as his legal guardians, citing excessive spending and associations with new friends who intended to alienate his family. Aldrin is now suing the three in US courts, alleging they had unlawfully taken control of his finances and had prevented him from getting married.
Abuse of LPAs is a growing worry, the firm said. LPAs are designed to protect those who have lost capacity by appointing a trusted third-party to make decisions on their behalf.
"Abuse of LPAs is increasing year on year as they become more common and sadly it's much more prevalent than people realise. Every week there is a new story on an elderly or vulnerable person whose entire life savings have been drained in a matter of months, but these reports only scratch the surface," Kelly Greig, partner and head of planning for later life at the firm, said.
"There is a complete lack of understanding surrounding LPAs and just how much power they give to a third party. They're designed to help people but it can easily turn the other way if specialist help isn't involved."
Other lawyers have argued that while LPAs can be abused, they remain valuable structures if safeguards are understood.