Who's Moving Where In Wealth Management? - Harwood Wealth Management, VZ Group, Others
Editorial Staff, 16 August 2018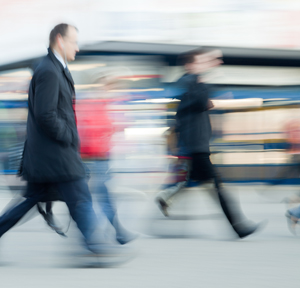 The latest moves in wealth management across the UK, Europe, Middle East and Africa.
Harwood Wealth Management
UK-based Harwood Wealth Management has appointed Gillian Davies as interim chief financial officer and board member, with immediate effect.

As the firm previously stated, its current CFO Nick Bravery will step down from the board with effect from 31 October, facilitating a handover before assuming the position of company secretary on 1 November.

Davies has over 14 years' experience as a finance director across listed and private businesses, including 11 years as group finance director at 4imprint Group. She qualified as a Chartered Accountant with KPMG in 1992.

"She has an excellent track record of delivering sustained growth in shareholder value, and we are confident Harwood will benefit from her strong financial control and experience working with high growth companies," said Peter Mann, chairman of Harwood Wealth Management.

VZ Group
Swiss financial services firm VZ Group has announced that Peter Stocker, managing director of asset management, will leave the executive board to concentrate on serving institutional clients.

The firm has appointed Manuel Rütsche as Stocker's successor. Rütsche has been working for VZ Group since 2004. He manages the subsidiary VZ Quant Portfolio Services and is already responsible for the group's rule-based portfolio management.

On 1 September, he will take over Stocker's responsibilities on the executive board.

Downing
London-based investment manager, Downing, has promoted Mark Gross to partner for its development capital investment team.

Gross has over 14 years' private equity experience having worked across a range of industry sectors including healthcare, hospitality and leisure.

He joined Downing as Investment Director in June 2014 working across a number of sectors including leading its healthcare and hotel investment activities. He was previously associate director at UK mid-market private equity firm, Caird Capital.
Weatherbys
UK-based Weatherbys Private Bank has appointed Jacqui Low, an Edinburgh-based businesswoman, to its board.

The move is part of the bank's drive to grow its business in Scotland, the lender said.

Executive chairman of Edinburgh-based communications company Indigo, Low has more than 30 years' experience in roles across business, communications, media and politics, including her role as Scotland's first ever female Special Adviser. She was recently appointed as the chairman of Partick Thistle FC, the football club.

Lpw has held a number of board appointments, including vice-chairman of NHS 24 and two terms on the Council of CBI Scotland, as well as on the Court of the Merchant Company of Edinburgh, Director of St Mary's Music School, Governor of the ESM Schools and as a Trustee of Corra (formerly Lloyds TSB Foundation for Scotland). She is chairman of the Fife Society for the Blind and is also a Fellow of the Royal Society of Arts.