Fund Management
What's New In Investments, Funds? - 7IM, Amundi, Others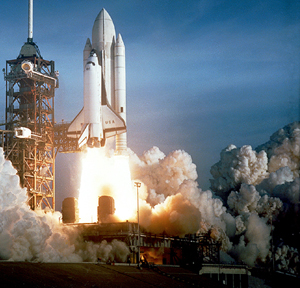 The latest moves in wealth management across Europe, Middle East and Africa.
Seven Investment Management
Seven Investment Management's (7IM) active model portfolio range, which was launched earlier this year, has now been rolled out onto the Ascentric, Novia and Transact platforms, having been on the 7IM platform since its launch.

The active models incorporate the cautious, moderately cautious, balanced, moderately adventurous and adventurous risk profiles.

Tony Lawrence, Senior Investment Manager, 7IM, leads on the active models, with the asset allocation using the same team approach, with quarterly rebalancing, that is applied across 7IM's passive model portfolio range.
RWC Partners
RWC Partners has announced that Nick Purves and Ian Lance's new fund, the TM RWC UK Equity Income Fund, will be structured as a UK OEIC.
Launching in early October, this is the first UCITS fund that RWC has chosen to domicile in the UK rather than Luxembourg.
RWC will be partnering with ACD Tutman to launch the funds, with Tutman providing responsibility for the oversight and administration of the fund.
Tabula
European fixed income exchange-traded fund provider Tabula Investment Management has launched its first ETF. The Tabula European Performance Credit UCITS ETF offers passive exposure to European corporate credit.
It aims to provide a competitive yield without the interest rate risk of traditional corporate bond indices. The ETF could be used to replace long-term bond holdings or for tactical credit exposure.
Sanlam
Sanlam FOUR, part of the Sanlam Group, has launched the Sanlam Real Assets Fund, targeting regular income and capital growth through investments in real asset securities. The fund is being managed by Mike Pinggera.
The investment focus is listed securities that derive their value from underlying real assets. This can be via REITs, investment trusts or specialist companies with a focus on physical assets. As the overriding mandate is real asset exposure, there is no restriction on access vehicles.
Amundi
European asset manager Amundi has launched the Amundi Stoxx Global Artificial Intelligence UCITS ETF, to invest into Artificial Intelligence (AI).
Artificial Intelligence is a combination of different technologies ranging from machine learning to natural language processing, and computer vision, and is expected to have an impact on all sectors and geographies in the coming years. This exchange-traded fund offers the opportunity to invest today in companies strongly exposed to AI's potential growth opportunities.
Amundi Stoxx Global Artificial Intelligence UCITS ETF tracks the Stoxx AI Global Artificial intelligence ADTV5 index.
The selection process analyses stocks according to two metrics:
- AI exposure: measured as the proportion of AI-related patents granted to the company over three years compared to the total number of patents granted to that company over the same period;
- AI contribution: measured as the number of patents granted to the company over three years relative to all AI patents given to all companies over the same period.
Invesco
Invesco has launched an exchange-traded fund for investors wanting exposure to core emerging market equity.
The Invesco Goldman Sachs Equity Factor Index ("EFI") Emerging Markets UCITS ETF applies the same methodology employed in the firm's range of multi-factor strategy products.
The ETF is designed to provide investors with optimal exposure to five factors: value, momentum, quality, low beta and size.
CRUX Asset Management
CRUX Asset Management, the employee-owned investment management business, has launched the FP CRUX UK Special Situations Fund.
The fund will be managed by Richard Penny, who joined CRUX in June 2018 from Legal & General Investment Management (LGIM).
The FP CRUX UK Special Situations Fund aims to achieve long-term capital growth from a high conviction, concentrated portfolio of UK stocks, with some exposure to other developed markets. It aims to generate alpha through a research-driven investment process focusing on mid and small cap stocks which may be out of favour or where Penny perceives there to be hidden value.
However, patience will be a core component of the approach and the fund will not invest in stocks which are unproven or where Penny deems it too early to invest. Penny will also substantially co-invest in the fund to ensure alignment with investors.
Risk will be managed in line with CRUX Asset Management's risk framework.