Fund Management
What's New In Investments, Funds? - BlackRock, Jupiter, Others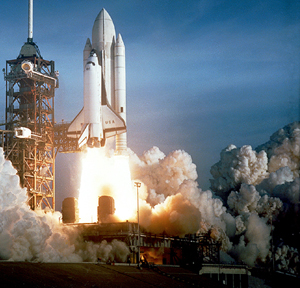 The latest in funds and investments across Europe, Middle East and Africa.
BlackRock
BlackRock has launched three actively-managed equity funds and an equity exchange traded fund in its thematic funds range.
Megatrends are global economic, social, technological and demographical shifts that impact our everyday lives and are expected to become more important over the coming decades. BlackRock has expanded its product range to provide choices for investors looking to build portfolios with exposure to the businesses, industries and countries that sit at the very heart of megatrends, including technological breakthroughs, shifting economic power, climate change, demographic change, and rapid urbanisation.
The three new actively-managed equity funds are:
- BGF Future of Transport Fund, managed by Alastair Bishop, Charles Lilford, Hannah Gray
- BGF Next Generation Technology Fund, managed by Tony Kim
- BGF FinTech Fund, managed by Vasco Moreno
Jupiter
Jupiter has launched the Jupiter Flexible Income Fund, a sub-fund of The Jupiter Global Fund SICAV.
Managed by head of strategy, multi-asset, Talib Sheikh, the fund will look to harvest a sustainable level of regular income across multiple asset classes on a global basis.
Initial yield is estimated to be 4-6 per cent with the prospect of capital growth over the long term (three to five years).
Sheikh joined Jupiter in June this year from JP Morgan Asset Management, where he worked as a managing director and portfolio manager for nearly 20 years.
BNP Paribas Asset Management
BNP Paribas Asset Management has launched a sterling accumulation share class for Parvest Disruptive Technology, the fund that takes advantage of technology themes such as cloud computing, robotics, automation, the internet of things and artificial intelligence.
The launch comes as UK-based investors and fund selectors increasingly look to access investments in technologies that enable transformative business models and allow companies to improve efficiencies and offer new products and services.
Parvest Disruptive Technology is a sub-fund of BNPP AM's Luxembourg-domiciled Parvest SICAV and is managed by BNPP AM's global specialist and thematic equities teams, supported by a global network of in-house analysts.
The lead manager is Boston-based Pamela Hegarty, who has more than 20 years of investment experience. Hegarty and the team combine top-down thematic and macroeconomic analysis with bottom-up fundamental research at stock and industry level to identify the enablers and adopters of disruptive technology and capture long-term structural trends across regions and sectors.