Swiss, Asian Bank Marriages Flourish
Tom Burroughes, Group Editor , 9 October 2018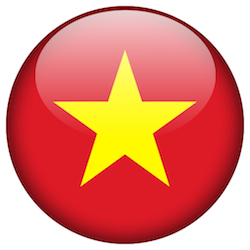 The Swiss banking industry recently urged medium-sized banks to consider local Asia alliances as a way to tap into the region's wealth.
Swiss private bank Bordier & Cie has joined forces with a Vietnamese lender to develop services in the Southeast Asian country, one of the hot "frontier markets" over recent years.

The deal is also an example of medium-sized Swiss banks partnering with domestic Asian players.

The lender has signed a strategic agreement with Hanoi-based Military Commercial Joint Stock Bank, or MB. MB was founded in November 1994 and its private banking arm was founded eight years ago. Geneva-based Bordier will share ideas with MB on best practices, processes and specialist training.

The agreement will enhance MB's private banking infrastructure because Bordier will help to spot what MB needs to do to prove its value proposition, the banks said.

"With the aim of providing specialised and high-end financial services to the HNW segment, we want to be recognised as the leading private bank providing financial and consulting services that are in line with international standards," Lieutenant General Le Huu Duc, chairman of MB, said.

"Through this cooperation, MB will provide high net worth individuals with specialised asset management and private consulting services such as immigration, health care, education, etc. These services will not be limited to Vietnam, as we aspire to reach out to markets in which Bordier is also present," he added.

The move comes days after the head of the Swiss Bankers Association called for medium-sized Swiss banks that lacked some of the footprint of the top-tier players to forge local partnerships as a way of tapping into the region's fast-growing wealth.

Swiss-Asia combinations
The idea of Asian tie-ups with local players has been in evidence for some time. In August, Lombard Odier (Singapore) Ltd, part of the Geneva-based Swiss bank, worked with Mizuho Securities (Singapore) to offer investment solutions and wealth management expertise in Asia. Lombard Odier announced strategic partnerships with UnionBank in the Philippines in August 2016, Kasikornbank in Thailand in December 2014 and, most recently, Bank Mandiri in Indonesia in April this year. Julius Baer and Nomura recently announced a strategic partnership, with the Japanese financial services group taking a 40 per cent shareholding in Julius Baer Wealth Management Ltd. This enables the Swiss group to open up JBWM's bespoke discretionary mandate services to wealthy Nomura clients in Japan. In March, Julius Baer and Siam Commercial Bank, a Thailand-based group, signed an agreement to establish a joint venture focusing on offering wealth management services to Thai clients.

With Vietnam's economy remaining robust – the World Bank has dubbed its ascent in the past three decades as "remarkable" – the country is seen as a promising young market. Vietnam's gross domestic product is estimated to have increased by 7.1 per cent from a year ago in the first half of 2018 (source: World Bank).

While emerging and frontier markets have been hit by headwinds this year stemming from rising US borrowing costs, Vietnam has not been as hard-hit as some others. The MSCI Vietnam Index of the country's equities surged by 31 per cent in the 12 months to the end of last week, although in the year to date the index is down by 3.0 per cent (measured in dollars, and showing a mix of capital movements and reinvested dividends).
Some of the larger international banks have a direct presence in Vietnam, such as ANZ and Deutsche Bank, which recently announced new country heads there.
In Feburary this year, the non-government organisation Transparency International, which tracks issues such as corruption, said that Vietnam, while still labouring with serious issues of corruption, had made some improvements. The country scored 35 points out of 100 on TI's 2017 Corruption Perceptions Index, ranking 107 out of 180 countries surveyed, suggesting that anti-corruption efforts have met with some success.