Fund Management
What's New In Investments, Funds? - UBP, BlackRock, Others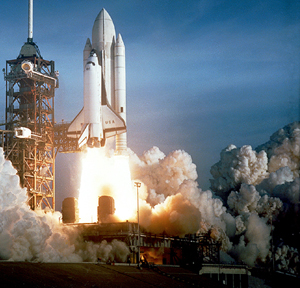 The latest in funds and investments across Europe, Middle East and Africa.
Tellworth Investments
Tellworth Investments, a BennBridge boutique, is going to launch the LF Tellworth UK Smaller Companies Fund in November, which will be led by investment duo Paul Marriage and John Warren.
The fund, a UK OEIC, is a continuation of the investment strategy that Marriage and Warren previously managed at Cazenove Capital and Schroders, and will invest in UK registered and listed companies with a market cap of £50 million ($66 million) - £2 billion, based on growth potential and value.
The duo will attempt to deliver superior returns for clients by investing in a portfolio of between 40 and 60 stocks, using a bottom-up stock selection process.
Prior to launching Tellworth, Marriage managed the Schroder UK Dynamic Smaller Companies fund from 2006 to 2017, with Warren joining in 2010.
BlackRock
BlackRock has launched the BlackRock Strategic Funds UK Emerging Companies Absolute Return Fund, a long-short equity strategy focusing on opportunities created by emerging companies.
The fund will invest in small, mid and large capitalisation companies that are at the early stage of their life cycle and/or expected to experience significant growth. The fund also has the remit to invest in international companies.
It expands BlackRock's High Conviction Alpha suite of active equity funds, which provides absolute return exposures to clients seeking pure alpha returns with low correlation to market indexes. This range forms part of the four suites that comprise BlackRock's Active Equities platform: Systematic Alpha, High Conviction, Specialised Outcomes and Thematics.
The fund is managed by Dan Whitestone, who is supported by portfolio manager Nick Little and the wider UK team. The fund uses a bottom-up, fundamentally-driven investment process, focused on evaluating companies' real underlying earnings power and identifying emerging structural changes within industries.
UBP
Swiss private bank Union Bancaire Privée has launched the Positive Impact Equity strategy.
The aim of the Positive Impact Equity strategy is to generate long-term returns by investing in companies with revenue streams which address the world's most pressing environmental and societal challenges.
The portfolio of 25–35 stocks will primarily be invested in global themes through companies which meet measurable impact criteria. UBP has developed its measurement framework in collaboration with the Cambridge Institute for Sustainability Leadership (CISL), an institution within the University of Cambridge.
The strategy will be managed by London-based European equity managers Victoria Leggett and Rupert Welchman.
Wellington Management
Investment manager Wellington Management has launched the Wellington FinTech Fund.
The UCITS-compliant fund seeks long-term total returns by investing primarily in companies globally that leverage technology to deliver the next generation of financial services.
Lead portfolio manager Bruce Glazer, who has 25 years of investment experience in technology, will work closely with Wellington's finance investing team. They are supported by specialists with experience in the three areas of investment for the fund: payments, investment and lending, and financial infrastructure.
The fund will use analysis and active stock selection to build a portfolio of companies which the investment manager believes have attractive business models, long-term growth potential and management expertise.