Embattled GAM's Chief Executive Resigns
Tom Burroughes, Group Editor, 6 November 2018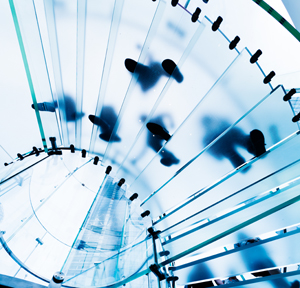 After a four-year term in the role, the chief executive of GAM Holding is standing down.
GAM Holding, which has been hit by client outflows after a senior manager was suspended, today said that its group chief executive Alexander Friedman will step down. He will be replaced by David Jacob, a member of the Zurich-listed firm's executive board, who will take the helm as interim CEO while the search for a new CEO is carried out, GAM said in a statement.
"Mr Jacob's immediate priority will be to ensure that the steps necessary to drive forward GAM's strategy and to support profitability are actioned as soon as possible. Further updates will be given in due course," the firm said.
Shares in the firm, trading around SFr6.07 ($6.04) per share, have sunk by more than half since the turn of the year, when they fetched SFr16.02 per share. Assets under management at GAM shrank to SFr66.8 billion at the end of September from SFr84.4 billion three months before, reflecting how investors have pulled money out of its Absolute Return Bond fund range after the unit's manager, Tim Haywood, was suspended. GAM launched an investigation in the summer into Haywood's conduct after concerns about his activity were flagged by an internal whistleblower. At the time of Haywood's suspension in late July, GAM said that it acted because "some of his risk management procedures and his record keeping in certain instances" fell short of requirements. GAM had not found that its clients had been hit by the actions, but it was continuing to probe the matter.
The saga is a reminder of how rapidly investment houses can be hit by such developments.
Friedman's career has seen him rise rapidly up the corporate and government ladder, and he took on the GAM job four years ago after leaving UBS. At that Swiss bank, Friedman, a US citizen, was global chief investment officer of UBS Wealth Management and Wealth Management Americas. Before that, he was the chief financial officer of the Bill & Melinda Gates Foundation, a senior advisor to Lazard, and a member of the supervisory board of private equity firm Actis. He was a White House fellow in the Clinton administration and an assistant to the US Secretary of Defense. He is a board member of several non-profit organisations and a member of the Council on Foreign Relations.
"The group is facing some important decisions as we seek to position the business for future growth. Alex [Friedman] and the board of directors jointly agreed that new leadership will better enable us to take the action necessary to support profitability and drive forward the group's strategy. David Jacob is the ideal person to lead the company, given both his detailed understanding of the group and his successful track record leading asset management businesses," Hugh Scott-Barrett, GAM's chairman, said.
"Alex has ably led the business during a time of unprecedented challenges for the active asset management and hedge funds industry. Alex had the full support of the board in the decision to suspend a portfolio manager in July. During his tenure as CEO he has driven a significant programme of change that has made us a more modern, diversified and cost-effective business," he added.

Jacob's appointment as interim CEO is subject to the usual regulatory approvals.

His role on GAM's compensation committee will be taken by Benjamin Meuli, a member of the board of directors since 2016, with immediate effect. Jacob was CEO of Rogge Global Partners, a position he held from 2014 until 2016. Between 2004 and 2013, he was with Henderson Global Investors where he had a number of senior roles including member of the board of directors and chief investment officer.
Prior to joining Henderson, Jacob held a variety of senior positions at UBS Global Asset Management, Merrill Lynch Investment Managers and JP Morgan Asset Management.
In early October, GAM said its chief compliance officer, who had been appointed as recently as June, had left for "personal reasons".