Compliance
ECB Removes Licence From Malta's Pilatus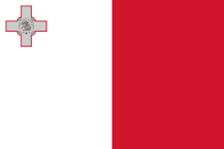 The ECB has removed the banking licence from the lender that is embroiled in one of several money laundering scandals affecting the EU.
The European Central Bank has withdrawn the banking licence for Pilatus Bank, a Malta-based organisation embroiled in a money laundering scandal, among a number to have hit the European Union.
"Further to the Authority's proposal to the European Central Bank to withdraw the authorisation of Pilatus Bank as a credit institution, the ECB's Governing Council has decided to withdraw the authorisation of Pilatus Bank with effect from today," the Malta Financial Services Authority, Malta's financial regulator, said on Monday this week. The MFSA's actions against the bank can be seen here.
European authorities are tightening the screws on the bank after US authorities charged its former chairman and owner, Seyed Ali Sadr Hasheminejad, with plotting to circumvent US sanctions against Iran. He has pleaded not guilty and been released on bail.
The demise of Pilatus comes just over a year after the campaigning journalist and blogger Daphne Caruana Galizia was murdered by a car bomb. (Investigations into her death continue.) She had alleged that high-placed figures in the Maltese government were involved in corruption and illicit financial transactions. Pilatus had sued her for libel after she had claimed the bank had laundered money associated with individuals including Keith Schembri, chief of staff to the Maltese prime minister, Joseph Muscat. Schembri has denied allegations. Last year, a year earlier than required by law, Muscat held national elections and his ruling Labour Party was re-elected with a large majority.
As reported here in late September, Malta's financial watchdog said that a European Union probe into how the island enforced anti-money laundering rules at scandal-hit Pilatus Bank had been dropped, with no findings of wrongdoing. The Malta Financial Services Authority recently said that the European Banking Authority found that no EU rules had been broken.
Malta, a prosperous financial centre, also operates a citizenship-by-investment scheme (aka "golden passport"). Such programmes have been criticised by European Union policymakers although these attacks have been strongly rebuffed by the Investment Migration Council, an international group representing such programmes.
There have been calls for the EU to tighten rules to fight money laundering amid a string of scandals, such as in Latvia and Denmark, among others.