Former Goldmans CEO Met 1MDB-Linked Financier - Report
Editorial Staff, 12 November 2018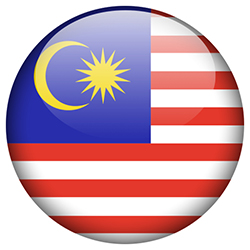 The former CEO has no recollection of meeting the financier, the report said.
Former Goldman Sachs chief executive Lloyd Blankfein, who stepped down after 12 years in the post earlier in 2018, met twice with a Malaysian financier at the centre of the 1MDB corruption scandal, according to the Wall Street Journal late last Friday, quoting unnamed sources.

One of the meetings took place after Goldmans' compliance department had raised alarms about the financier's background and said the firm should not do business with him, the newspaper said.

The financier, Jho Low, was indicted this month by the US Justice Department and charged with helping steal billions of dollars from 1Malaysia Development Bhd. The Justice Department also claims that two Goldman Sachs bankers took part in the scheme while hiding their collaboration with Low from Goldman's management in New York.

The report said Blankfein's meetings, held in 2009 and 2013 were for him to meet Najib Razak, Malaysia's then prime minister. The talks discussions of 1MDB, the WSJ said, citing unnamed sources.

The newspaper quoted a Goldman Sacha spokesman saying that Blankfein met many people in his 12-year tenure and couldn't have known Malaysia's leader would bring Low to either meeting. Blankfein has no recollection of meeting Low, the spokesperson said.

The 1MDB scandal has already led to investigations in the US, Switzerland the Singapore. In Singapore, for example, banks such as BSI and Falcon Private Bank have been ordered to cease operations there because of serious compliance failings.