Art
Managing the Family Art Collection As A Business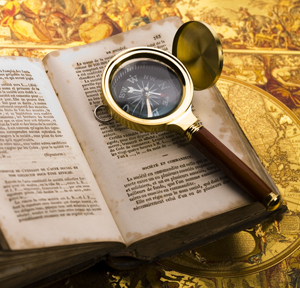 Cultivating future generations of "founders"
While it is easy to fault later generations for failing to look after the family art, the inflection point in the rise and fall of a family collection typically occurs when the founding generation are faced with what to do with the collection when they are no longer able to maintain it.
Some founders decide to either transition the collection into museums, continuing to play a key role in their development, or donate them so that they can enjoy them displayed at other institutions. For a great family collection selling is likely a last resort as it would mean dismantling a lifetime of work. However, even if the decision is not made until their death, most families care deeply for their collections and are interested in ensuring they have a sound future.
Cultivating future generations of "founders" requires developing and executing a succession plan and a genuine commitment by heirs. Family leaders must take concrete actions to cultivate the needed capabilities within the family. Specifically, they should create space for future leaders to develop the ability to thrive in the unstructured and ambiguous environment that typically defines the art market.
For families with fiduciary structures such as art foundations or trusts, future heirs should serve on their committees or boards as a training ground which will help them to learn and practise the skills they will need. And to the extent that future generations demonstrate a passion for art, identifying and cultivating this passion is another means by which families can perpetuate a culture of ownership necessary for value creation across generations. This ethos, above all else, is the fundamental value that family stewardship rests upon.
Family collections that succeed are those that have struck the right balance between the needs of the collection and those of the family. They usually have a family 'strategic plan' to help guide their efforts towards shared objectives and goals, as well as formal family meetings and a formal constitution or set of rules. Just as with running a successful family company, family-owned art collections must find a solution to one central, overriding family issue – they must formulate and adopt policies that strike an appropriate balance between the best interests of the collection on the one hand, and the well-being of the family on the other.
Three Steps to survival of the family collection
Despite many well publicised success stories, it's a sobering fact that very few established family collections survive through to the second generation. So much depends on the ability of family members to communicate their worries and aspirations with each other, and on their ability to work together to develop a cohesive approach. Three key conclusions are that:
1. Family members can significantly improve the collection's chances of survival by drawing up a family strategic plan that establishes clear ground rules governing the family's relationship with the collection and defining the responsibilities of family members.
2. Establishing a family art council provides an organised forum for family communication; policy making; strategic planning and conflict resolution.
3. The family's strategic plan should be drafted and set out in a written constitution that records the family's vision, its agreed values, and its policies in relation to the collection.
Questions concerning whether heirs will have the organisational and financial capacity to look after the collection will also have to be worked out. For those who get it right, the reward goes far beyond transferring knowledge, raising confidence levels, and creating peace of mind. Concerted effort and effective preparation can help ensure the collection will last for future generations.
The role of a facilitator
Family members often think they are communicating in a full and frank manner. On many occasions they are not. Successful communication can be greatly improved by asking an impartial person from outside the family to act as a facilitator. Ideally, this should be a professional consultant with broadly based art world expertise and financial experience, who is skilled in managing group dynamics and in helping family owned businesses. He or she can assist with setting the agenda, moderating or facilitating family meetings, and ensuring an atmosphere in which everyone feels free to express their concerns.
The facilitator is not there to solve the family's problems – indeed, it should not be assumed that he or she knows all the answers. The role of an impartial facilitator is to help the family to discuss the issues surrounding the collection in an informed and logical way, to guide family members as they seek out a consensus, and to help them draw together their decisions and set policies that can be codified in a written collection management document.
Conclusion
Just like a family business, every family collection needs management both for itself and in order to share it with the outside world. While the primary value in a family art collection continues to reside in the response it evokes in those that experience it - emotional, personal and impossible to quantify - it is also true that it can be valued in explicit financial terms that can be assessed and managed. As such, when the steward of a family collection uses his or her keen and practiced eye to evaluate works of high intrinsic value through the lens of financial risk and return, they ensure that works targeted for investment by the family will be highly valued and stand the test of time.