M and A
ZEDRA Agrees Caymans Business Acquisition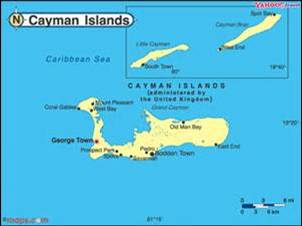 Within days of announcing that a US private equity firm had bought a majority stake in ZEDRA, the latter firm has made an acquisition of its own - in the the Cayman Islands.
ZEDRA, the trust, corporate and fund services provider which is now majority-owned by a US private equity firm, has acquired the JP Integra Group, an operation based in the Cayman Islands.
JP Integra is a leading corporate and trustee service, which offers funds and administers more than $6 billion of assets. Its particular expertise is in helping international private, institutional and sovereign clients structure and run structures for joint ventures, wealth management, asset protection and collective investments.
The transaction is subject to regulatory approval and is expected to complete in the first half of 2019.
The deal adds to ZEDRA's capabilities along a number of fronts, it said, pointing out that it already has an office and employees in the Cayman Islands providing trust services.
When the acquisition is complete, JP Integra's operations will be rebranded and integrated into ZEDRA.
ZEDRA and JP Integra operate on PFS-Paxus as a fund platform and both teams' knowledge of this system will speed up the integration.
Peter Cockhill of JP Integra will be the managing director of the combined office and the directors of both ZEDRA and JP Integra will stay in their positions.
As exclusively reported by this news service last week, ZEDRA said that Corsair Capital, a US-based private equity firm focused on the financial services industry, made a majority investment in ZEDRA. That deal is expected to complete next year.