Client Affairs
Credit Suisse Ups Its Tennis Game With Laver Cup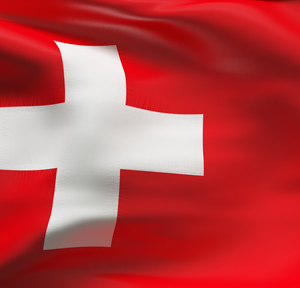 The Swiss bank has agreed to sponsor the tournament for the next five years, supporting the wealth industry's growing presence at marquee sporting occasions.
It is no secret that wealth management houses enjoy sponsoring some of the world's top sporting events and individuals to help burnish brand credibility. UBS sponsors Formula 1 racing and, earlier this year, Citi Private Bank sponsored former F1 star Spaniard Fernando Alonso when he debuted in the Rolex 24 at Daytona, Florida. The English Premiere League is also fertile ground. West Ham United has teamed up with forex broker Hantec Markets and Standard Chartered will grace the jerseys of Liverpool FC for another four years. It is a trend this publication likes to keep tabs on.
The Swiss group sponsoring the relatively new Laver tournament makes sense in the world of tennis. The asset manager already counts Swiss compatriot and all-time tennis legend Roger Federer as its global ambassador.
Credit Suisse secured the five-year sponsorship after the last tournament in Chicago this September, when Federer and the young German player Alexander Zverev clinched it for the Europeans.
Similar to Ryder Cup rivalry, the Laver Cup pits six of Europe's top male tennis players against six of the best from the rest of the world, with Bjorn Borg captaining the Europeans and John McEnroe in charge of the World team - if stakes weren't high enough. The three-day event will return to Europe and the lakeside setting of Geneva for the next tournament in September 2019.
"The event has been embraced by fans worldwide since it began two years ago," said Laver Cup chair Tony Godsick. "It's the perfect time for Credit Suisse to join us as we bring the Laver Cup to the heart of Europe."
The bank will join other global brands associated with the tournament, including founding partner Rolex and global sponsor Mercedes-Benz.
"We are delighted to become a global sponsor of the Laver Cup" said Tidjane Thiam, chief executive of Credit Suisse Group. "We have always distinguished ourselves by supporting innovative, high-impact initiatives. It was therefore a logical decision for us to support the Laver Cup, a truly pioneering endeavour aimed at celebrating the game of tennis and its heroes, along with a commitment to inspiring future generations of players."