Fund Management
Overhaul European "PRIIPs" Regime - UK Wealth Industry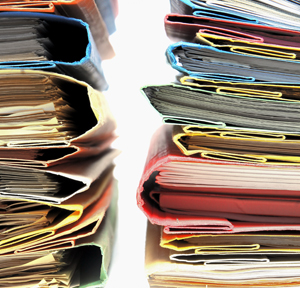 There are so many problems with the EU's funds rules known as "PRIIPs" that they should be suspended until thoroughly reformed, an industry group in the UK says.
A UK wealth management industry association says a recently-minted regime governing funds – known as "PRIIPs" - is causing more harm than it prevents, and should be suspended until it is reformed.
PIMFA is concerned about the information given to clients under the PRIIPs KID regime (the acronyms stand for Packaged Retail and Insurance-based Investment Products and Key Information Document, respectively). The organisation said that European Supervisory Authorities' "hastily-drafted proposals" for changing KID performance scenarios are "unlikely to improve the situation".
The scenarios set out how an investment product performs in different market conditions and are supposed to communicate these facts in simple ways. The KID idea is designed to protect investors against mis-selling, instil confidence and boost investment over the long term.
But the system is not working as planned, PIMFA said in a statement yesterday.
The PRIIPs regime should be suspended until such time as a "full and thorough review is completed and a more informative, fit-for-purpose regime that both consumers and industry can have confidence in can take its place", PIMFA said. PRIIPs regulations took effect in the UK from the start of January. They are part of a wider package of reforms to the European investment market, such as the MiFID II reforms designed, their framers say, to force firms to be more open about fees and protect investors. (MiFID II took effect at the start of this year.) It may be ironic that legislation designed to protect investors is being attacked as making the position worse.
The UK association said a vote by European lawmakers this week to extend some funds' exemption from the PRIIPs regime by two years to 31 December, 2021 was a good step. (The exemption applies to UCITS funds.)
"An immediate suspension of the PRIIPs regime would have multiple benefits – it would prevent investors from being misinformed by regulatory disclosures, it would save industry from spending time and money on ill-considered quick-fixes that do not work, it would provide time for a thorough-going review of all aspects of the regime and it would enable a fresh start at some future point that regulators, industry and investors alike could support," Liz Field, PIMFA chief executive, said.
"Virtually every aspect of the PRIIPs regime – scope, risk indicators, cost disclosures, access to third country products – is problematic and the ESAs' targeted review looking only at performance scenarios fails to acknowledge or address this," she said.
According to the FCA, a PRIIP is defined as "an investment where, regardless of its legal form, the amount repayable to the retail investor is subject to fluctuations because of exposure to reference values or to the performance of one or more assets that are not directly purchased by the retail investor; or an insurance-based investment product which offers a maturity or surrender value that is wholly or partially exposed, directly or indirectly, to market fluctuations".