Fund Management
Brexit Prompts Legg Mason's Irish Move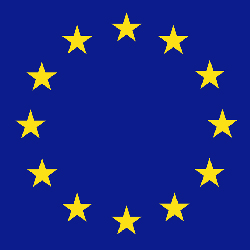 The US firm said it is shifting certain operations to Dublin so that it retains full market access to the rest of the EU.
The risk that the UK might lose market access to the European Union because of Brexit has prompted one of the largest US investment firms, Legg Mason, to shift some of its operations to Ireland, an EU member state.
After the Legg Mason Investments (Ireland) new office is up and running, Legg Mason plans to move management and European distribution of its Irish fund ranges from a Legg Mason UK entity to LMI Ireland in 2019. Portfolio management for the Irish funds will continue to be delegated to the Legg Mason affiliates and will not be affected.
The new Dublin team, led by Penny Kyle, will have a total of six staff by January next year. Added hires will be made in 2019. The functions include overseeing investments, finance and risk. Kyle has over 20 years of investment experience and has been working with Legg Mason's strategic project team for the last two years. She joined from the Legg Mason affiliate Martin Currie where she was head of North American equities.
"Ireland is a key strategic domicile for investment funds and is a committed member of the EU, providing full access to that market," Kyle said.
The international asset manager, with a total of $742 billion of assets under management, already domiciles nearly 80 funds in Dublin. The new office is at Number One Ballsbridge.
LMI Ireland is authorised by the Central Bank of Ireland as an alternative investment fund manager and UCITS management company. Legg Mason currently has about $30 billion in AuM across its Irish-domiciled fund ranges.
LMI Ireland has also applied for authorisation from the Central Bank of Ireland to offer individual portfolio management services to segregated account clients in the remaining 27 EU member states once the UK leaves. Portfolio management of such segregated accounts will be delegated to its nine independent affiliates, offering clients choice in terms of vehicles and strategies.
"Legg Mason's decision to expand its Dublin operation seeks to create continuity of service for European clients following the UK's planned withdrawal from the European Union in early 2019. UK clients will continue to be supported by the team in the UK," it said.
Debate continues on what the impact on London's financial jobs sector will be if the UK leaves the European bloc next year without a deal ensuring that funds can be distributed from the UK into the European Single Market, as they can at the moment. A recent report from a recruitment firm suggested that the looming departure from the EU is weighing on the London jobs market.