Philanthropy
Top US Philanthropists Contributed Less During 2018 - Report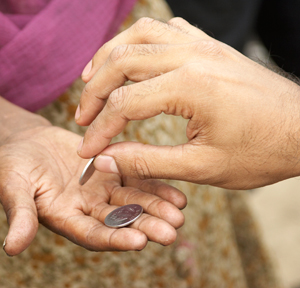 After an exceptional year for donations in 2017, last year saw a cut in contributions from the largest philanthropists in the US. Even so, there's a clear trend for big gifts, often involving educational organisations.
The most ultra-wealthy philanthropists in the US gave less in gifts during 2018 than a year earlier, even though donors frequently grabbed headlines over the past 12 months with big-ticket contributions to educational bodies, for example.
Data from the Chronicle of Philanthropy (a paid-for publication whose findings are reported by Fast Company), said that in 2018, the top 10 largest charitable gifts from ultra-rich donors added up to $5.8 billion, down from $10.2 billion a year before.
The report said that one notable fact was the drop in value of "single-hit" gifts from individuals.
A possible factor is the uncertain political climate in the US. When the Trump administration signed off its tax package in December 2017, the doubling of the estate tax exemption, changes to deductions to state and local taxes, and some other measures, prompted some to think that this could affect charitable giving.
The past few months have seen large contributions from the likes of former New York mayor Michael Bloomberg, who paid over $1.8 billion to his former university, John Hopkins, to finance medical research. There have been a number of large contributions to academic institutions, prompting thoughts about how donors can retain control of how their money is put to work.
The Chronicle of Philanthropy report stated that total philanthropy giving last year reverted to levels similar to those in 2016, when the US's top 10 donations totalled $4.3 billion in individual gifts. The report noted that one reason why 2017 was such a standout year was the $4.6 billion gift from the Bill and Melinda Gates Foundation.