Jersey Finance Names New CEO
Tom Burroughes, Group Editor , London, 12 February 2019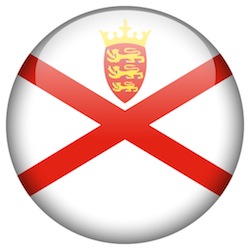 The organisation has a new chief at the helm.
The organisation promoting Jersey's financial services sector has appointed a new chief executive, replacing Geoff Cook who announced in 2018 that he was leaving after 12 years in the role.
Joe Moynihan, formerly chief executive of AIB's Jersey and Isle of Man offices, takes up the post as Jersey Finance's new chief next Monday. Like his predecessor, he has also been active in the public sector.
Spending much of his career at AIB, Moynihan also spent just under four years with the government of Jersey as director of financial services, with a remit that was expanded to include digital and competition affairs. More recently, he was the chief executive of RAK International Corporate Centre in the UAE and acted as a consultant both in Jersey and overseas. He is a previous chair of the Jersey Bankers Association and is a regular commentator on industry issues, Jersey Finance said.
As previously reported, Cook has joined offshore law firm Mourant. His time at Jersey Finance straddled the 2008 financial crisis and global efforts to squeeze offshore financial centres by demanding ever more transparency and disclosure. However, Jersey's reputation as one of the more robust and well-governed centres has generally risen during his tenure. In 2017 Jersey won this publication's awards for best international financial centre.