Client Affairs
A Real Differentiator: Getting Client Reporting Right - Datafaction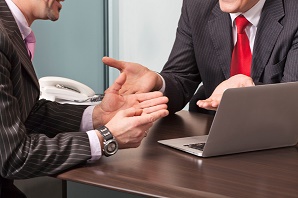 As part of a series of comments on the importance of client reporting and trends affecting it, here's an interview with the US-based firm Datafaction, which works with family offices and wealth managers.
This publication is running commentaries from industry practitioners around the world about trends in client reporting. How wealth managers explain to clients what is happening to their money, and their wider financial affairs and goals, is one of the most important ways advisors can stand out. In this time of smartphones and tablet devices, clients expect to get updated on their wealth on the go, as well as being informed by more traditional methods. Importantly, clients want information that is exactly relevant to them. They want sufficient data to keep on top of what is happening but they don't want to be bombarded with so much information that they cannot see what really matters.
Client reporting is one of the most important ways in which a wealth manager engages with clients, and if advisors get this right, it encourages client loyalty and enthuses clients to tell others about their great experience. If they get it wrong, it alienates customers.
This publication asked Datafaction about its views on the client reporting space. Datafaction is a US-based organisation working with family offices and registered investment advisors catering for their accounting needs. Mark Wickersham, vice president of family wealth at this firm, was grilled about the issues. His specialist area is working with firms with assets under management ranging from $500 million to $10 billion.
More interviews and commentaries on this topic will run in coming days. Contact the editor, email tom.burroughes@wealthbriefing.com
How can client reporting give firms a competitive edge? What examples can you give to illustrate?
Client reporting can be a differentiator and for firms that do not invest in the experience they will quickly find it a competitive disadvantage. Clients are subjected to an array of high-quality technology experiences when using their phone and using common apps such as Mint, Google and Lyft, but when it comes to their financial advisor it is too often a paper-based experience with outdated data that provides them little more than their brokerage statements, and in some cases can cause confusion if the numbers are different or the information is not easily understood.
Firms need to invest in client reporting that is "interactive", mobile and current or they will quickly find they will not be able to retain their clients, never mind attract the next generation of potential clients.
Wealth managers can gain an edge over their rivals by delivering a great experience for clients, such as in clear, efficient and fast reporting of what's happening to their money. Technology has a big part to play in making this happen.
Can you explain what you see as the main ways in which firms can often fail to get client reporting right? Are there any examples (names of firms redacted) of particular problems?
One of the biggest fails I see in the industry is firms providing overly complex investment reports as client reporting. What makes sense to a portfolio manager or someone with a CFA may not make sense to the business owner who owns a dry cleaning store. Understanding a time weighted return vs an internal rate of return or how they compare with dozens of benchmarks may cause more confusion then helping them understand their financial picture, and if they are on track to meet their goals.
The other big mistake I see firms making is the data vomit they throw at their clients. They don't fully understand what is important to the client or can't create different reports for the different needs of their clients so they throw everything at them in the hope that something might stick.
How can technology help a firm balance the need to give clients sufficient information to do client reporting well without burying them in data?
Technology can go a long way in delivering the right data, at the right level and at the right time to clients. Interactive Business Intelligence tools can enable firms to quickly deploy dashboards and provide summary information with drill downs, allowing the client to pick and choose the level of detail they want. Personalization (remembering user preferences) can create an experience more tailored to the client's needs.
This is technology that has been around for a while, but many wealth management firms have been slow to deploy it. Client reporting and the digital experience need to become more of a priority in the industry.
What has been the main trend you have seen in the past five years in how firms are managing client reporting? For instance, are you seeing an increase in the amount of reporting going online and onto mobile platforms; are you seeing more examples of foreign language channels, customized approaches, other?
Two of the biggest trends I am seeing are:
First, you are finally starting to see many advisors deploy some sort of client portal. This is long overdue in the industry. Unfortunately, many of these portals are a one-way digital experience, meaning they only provide information to the client. The next big opportunity here is for client portals to become more two-way communication channels.
E-service activities such as new account setup and electronic signatures will allow a more frictionless experience between the end client and the advisor. Bill approval is another example. Portals also have an opportunity to expand beyond digital reporting and add more value to clients by providing a document vault for key financial documents such as wills and estate plans. A more holistic approach is needed to determine what the client wants from the experience.
Second, everything is mobile. Information can be accessed from anywhere and for the end client that is more often than not via their phone. Fortunately, the technology today enables providers to build it once and the technology is smart enough to know if you are on a phone and to deliver the appropriate experience (mobile responsive).
In five years' time, how do you think client reporting by wealth managers is going to look?
It's tough to predict what the future will hold, but if you take the Amazon approach to product development and focus on the things that will not change you know that clients want their information to be timely, available when they want it, and on the device they want it on, and in an easy-to-use and interactive manner. The client experience (including reporting) needs to become a lot more frictionless and firms need to find a way to delight their clients.