Mirabaud Enters Uruguay Market
Tom Burroughes, Group Editor , 21 February 2019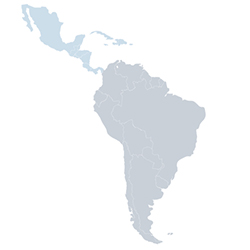 While some banks have trimmed their Latin American operations, the Geneva-based firm is opening two subsidiaries in Uruguay, following its Brazil entry.
Switzerland-based Mirabaud has defied a trend of some international banks pulling out of Latin American markets by winning regulatory clearance to open in Uruguay.
The Central Bank of Uruguay has given clearance to the bank to open two wealth management subsidiaries in the country: Mirabaud Advisory (Uruguay) SA, and Mirabaud International Advisory (Uruguay) SA, it said yesterday. The first of these subsidiaries serves locally-based clients, and the second serves other Latin American clients.
The move follows the Geneva-based group's opening of its Mirabaud Asset Management (Brasil) Ltda operation in São Paulo, its first Latin American entrance.
Both Uruguayan companies will be managed by Fabio Kreplak, with the support of Thiago Frazao, limited partner.
While some firms such as JP Morgan want to build more business in Central and South America, recent years have also seen other private wealth firms cut down on booking centres in parts of the continent. HSBC cut Brazil operations, and Royal Bank of Canada's wealth arm shut its Uruguay office in 2013. In some cases, banks have consolidated booking centre offices as a cost measure, targeting what they think of as higher-growth markets elsewhere.
One of the oldest European banks, Mirabaud was founded in Geneva in 1819.