Offshore
Hong Kong Tops Corporate Services IFC Rankings - Vistra Survey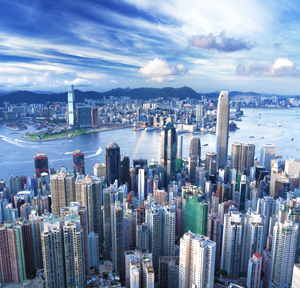 The pressure for more transparency in jurisdictions and issues such as Brexit struggles in the UK affected rankings in the latest study.
Hong Kong has leapfrogged the UK and the British Virgin Islands as being the best jurisdiction in which to do business, with Brexit uncertainties and worries about European Union pressure on offshore centers playing a part, a survey shows.
Vistra, the trust, fund administration and corporate services provider, polled 800 industry professionals in the corporate services space to ask about the places they favored the most. Hong Kong comes top, with the BVI and UK in second and third place, respectively. The US and Singapore ranked fourth and fifth, respectively.
"Globally there has been an increase in demand for transparency due to the negative publicity towards offshore centres; evidenced by the changing regulatory landscape to meet these demands. As such, it is timely to review whether offshore jurisdictions might fall out of favor; and the research shows that there has been limited change in the popularity of jurisdictions compared to the last report released a year ago with the top five comprising the same jurisdictions," the report said.
"At the time of our research, we found there is a continuing trend towards onshore and mid-shore jurisdictions, with the top five dominated by international financial centers either in or close to the world's political centres," Jonathon Clifton, regional managing director, Asia & Middle East, Vistra, said. "This also confirms our overall research findings that despite the uncertainties of globalization, the industry continues to be optimistic towards driving economic growth."
"With that said, we have recently witnessed a decline in demand for certain offshore jurisdictions such as the BVI and Cayman Islands due to uncertainty driven by the European Union's recent 'economic substance' requirement. We will need to keep a close watch on how these jurisdictions fare in the future in light of new regulations coming into play," he added. (Clifton referred to how offshore centers are pushing through "substance" legislation to avoid being placed on the EU's blacklist of jurisdictions it deems not to be sufficiently open and co-operative over issues such as tax.) The BVI has reportedly warned that the substance legislation will lead to a 10 to 20 per cent cut in financial services business.
Top three

Hong Kong
The rise in Chinese companies listing on the Hong Kong Stock Exchange and a growing base of Chinese high net worth individuals with increasingly sophisticated needs have largely contributed to the city's leading position, Vistra said.
"Hong Kong appears to be an attractive platform thanks to its lower tax rate and a stable legal system. Despite 33 per cent of respondents believe that political upheaval has affected Hong Kong's reputation as an IFC, any harm has been offset by the city's winning business from offshore regions, particularly among clients in Asia," it said.
BVI
"Following the Panama Papers in 2016 and the Paradise Papers in 2017, it would be easy to expect the jurisdiction to fall in the rankings. Yet the BVI remains at number two and has experienced growth in new incorporation volumes: 11.2 per cent in the first nine months of 2018 over the previous year, in Vistra's portfolio, much of it reliant on Chinese investment. Indeed, where the BVI is seen as challenged, this has primarily been due to perception rather than the quality or prospects of the jurisdiction," it said.

UK
"In prior years, Brexit was not an issue and the UK's favourable corporate tax rate and flexible labor legislation provided a friendly environment as an IFC. Today, respondents take a dimmer view of Brexit's implications with only 35 per cent expecting the UK to become more open to the industry and IFCs after Brexit. If the country cannot provide attractive conditions for business, it is expected that a greater number of organizations will switch to Luxembourg or Frankfurt as their European headquarters," Vistra added.
Table