Reports
Standard Chartered Bolsters Singapore Unit's Capital - Report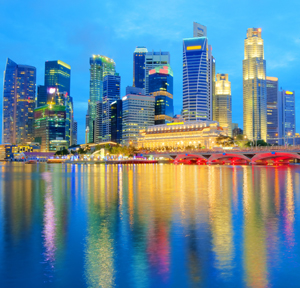 The move is designed to make the Singapore business more efficient and less complicated.
Standard Chartered is to pump more than $2.5 billion of capital into its Singapore-incorporated unit as part of a business transfer, according to the Straits Times publication. The capital is common equity Tier 1. ( Typically, this consists mostly of common stock held by a bank or other financial institution.)
The ST report, which cited a statement from the UK-listed bank, said that the addition of the new capital, together with the bank's transition to advanced modelling for risk-weighted assets, would create an approximately threefold increase in the bank's capital. This news service has contacted Standard Chartered to confirm the report's accuracy and may update in due course.
Once the capital injection is complete, the local unit, known as Standard Chartered Bank (Singapore) Limited, will operate the bank's commercial, corporate and institutional, and private banking businesses, the report said. This is in addition to its retail banking business, which is currently operating under the unit.
The process, which is expected to be completed in May, is designed to boost efficiency and make the business less complex.