New Zealand Is Least Corrupt Jurisdiction - Index
Tom Burroughes, Group Editor , 9 April 2019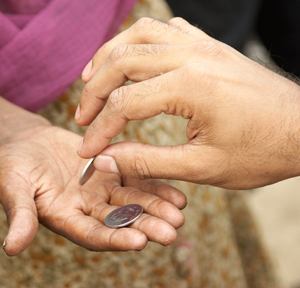 Asian and European jurisdictions fared well in measures of corruption and transparency.
Australia's financial services sector has endured a torrid period of scandals and calls for regulatory reform but the country may be relieved to learn that it ranks second only to its neighbour, New Zealand, in being the least challenged by corruption, according to a global survey.

The Risk Advisory Group produced an index revealing the countries that pose the most and fewest corruption challenges for foreign investors.

New Zealand, Australia, the UK, France and Singapore are the least challenged by corruption, in descending order, while the most challenged is Turkmenistan, followed by Libya, Somalia, Yemen and North Korea. On the Corruption Threat Score, meanwhile, New Zealand also has the lowest score, ahead of Singapore and Ireland in second and third place, respectively. On the flipside, Libya has the largest threat, followed by Somalia and Yemen in second and third place, respectively.
The organisation is one of several groups, such as Transparency International, that tracks corruption, bribery and associated problems in jurisdictions around the world.

Turning to finding out information, the report found that Turkmenistan is the most opaque jurisdiction, followed by Libya and Somalia. New Zealand, Australia and the UK are the most open.

In what may be a cause for concern for the world's largest economy, the US does not appear in the top ten for any of the rankings showing countries with the least problems.

Findings are based on Risk Advisory's experience of carrying out in-depth investigations and due diligence around the world during the previous year.

Construction and development, infrastructure, and oil and gas emerge as the most challenging industry sectors from a corruption point of view globally.

"It remains the case, however, that the laws against corrupt activity are only as strong as the institutions and individuals whose job it is to enforce them," Chris Rowley, head of business intelligence and investigations, said.