Family Office
EXCLUSIVE: Private Equity Most Favoured Single Family Office Asset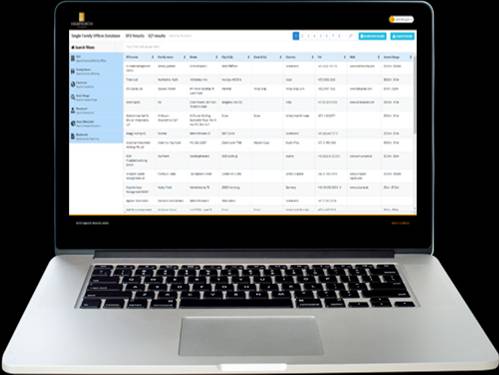 As part of WealthBriefing's partnership with Highworth Research, we show how single family offices view different asset classes. Over time, we aim to track how asset allocations are changing.
Private equity, commercial property and equities are single family offices' first, second and third most popular assets for investment, respectively, according to figures from Highworth, the family office database.
WealthBriefing is partnering with the organisation to illuminate trends in the SFO space, as announced recently. (To register for a demonstration, click here.)
Private equity is a favoured asset class for 81 per cent of the SFOs on the Highworth Database and has enjoyed the most rapid growth in recent years, both directly and through funds, figures show.
The SFO Database (for SFOs outside the US) analyses asset allocations by money market funds, by 16 types of fixed income, by 21 types of equities, particularly by geography, several types of multi-asset class investments, and 18 types of alternative investments.
Highworth carries profiles of up to 1,100 SFOs, of which 800 are in Europe, the Middle East and Africa. In 2020 several hundreds of further profiles of SFOs are scheduled to be added to the database. The firm reckons that in aggregate, these SFOs oversee a total of $2.2 trillion in assets under management. (It should also be noted that this is the aggregate AuM in 2019 of 1,100 SFOs located outside the US. If there are about 8,000 SFOs globally at present, on a simple extrapolation basis, the total indicative AuM would be $17.6 trillion.)
In its breakdown of figures, Highworth notes that commercial real estate investment take second place, with 70 per cent of SFOs investing in commercial and residential, although in a small minority of family offices, particularly in certain countries such as Spain, property receives the premier allocation.
In third place come equities: 66 per cent of SFOs on the database hold stocks in developed or emerging markets or both. Impact investment is still relatively small with only 11 per cent of SFOs allocating, but is likely to grow.
The results seem to fit in with news stories and analysis by this publication in recent years, showing considerable interest in private equity and commercial real estate opportunities from family offices. To some degree this is driven by hunger for yield when returns on conventional listed markets have been squeezed by central bank money creation.
In private equity, a sub-theme has been a push by some SFOs towards direct investing, bypassing fund managers and their fees. And in a parallel development, it is common for family offices to use the limited partner structures familiar in the private equity space.
"A trust or a private trust company may well be the chosen structures in which a family will hold its assets. Alternative options may arise, however, depending on the investment circumstances," Alastair Graham, who founded Highworth, told this publication. "If a family office wishes to co-invest with other family offices, it might want to take the role of a general partner which manages limited partnerships on behalf of the co-investors."
"Private equity and real estate investment are asset classes which have become increasingly popular among family offices in recent years. Illiquid investments such as these may typically be held in closed-end structures which will often mean that a limited partnership is the family office's preferred corporate status," he added.
(This news service will bring more insights around the data, trends and activities of SFOs in coming weeks.)