Fund Management
St James's Place Fires Embattled Woodford, Regulator Comments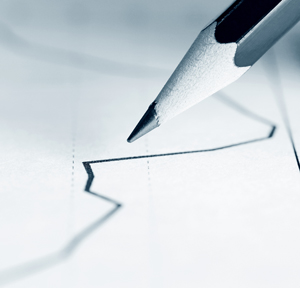 The episode is a bleak reminder of how fast events can turn for an asset management business.
Woes continued to mount for Woodford Investment Management, the UK firm whose Equity Income fund was suspended amid client withdrawals over alleged poor performance. St James's Place, the listed wealth management house, this week announced it had "terminated" its mandate with WIM.
St James's Place said it had appointed Columbia Threadneedle Asset Management to run its UK High Income Unit Trust, UK Equity (Life and Pension), Income Distribution (Life) and SJPI UK High Income funds. Richard Colwell of Columbia Threadneedle and Nick Purves of RWC, will be jointly responsible for this mandate.
While the St James's Place funds managed by WIM were separate mandates and not part of the Equity Income Fund suspended earlier this week, St James's Place's investment committee said it "believes these changes will ensure its clients' investments continue to be managed effectively".
The saga highlights how a business run by a star fund manager such as Neil Woodford, long the toast of the City, can go sour when its market bets fail. As discussed here, the episode also highlights why liquidity is so important for wealth management clients, often at a point where they least expect matters to go off track.
Dealing in units of the LF Woodford Equity Income Fund were suspended a few days ago after a large pension fund in Kent withdrew money, blaming underperformance. (See wealth managers' reactions to that event here.)
The pension fund of Kent County Council withdrew a large mandate from the Woodford fund, triggering the freeze.
"The [Kent] decision to withdraw its £236 million investment mandate from the Woodford Equity Income Fund has had damaging consequences, not just for Neil Woodford, but for the fund management industry as a whole. This week's developments highlight the importance of having a regulatory portfolio cap on investing in illiquid assets. However, it's important to realise that investing in these assets is not, and should not, be considered as unnecessarily risky. Illiquid assets can help investors meet their long-term investment strategy, and also provide potentially higher returns and diversification of their investment portfolio. Clearly, getting the balance right between illiquid and easy-to-sell assets is vital, but for investors who fully understand their investment objectives and appreciate the market and the risks involved, illiquidity should not be a dirty word," Celene Lee, principal and senior investment consultant at the pensions consulting firm, Buck, said.
Regulator
The UK's Financial Conduct Authority said that a suspension of fund dealing can take place in "exceptional circumstances" and where it is necessary to protect all investors in a fund.
"We expect all firms involved to uphold their obligations to act in the best interests of all investors and to ensure the fund's assets are sold in an orderly manner. A suspension should last no longer than necessary to allow the fund to build up sufficient liquidity to meet redemptions again," it said.
The FCA said that there has been recent commentary around the decision to list some of the Woodford fund's assets on the stock exchange in Guernsey.
"The stock exchange in Guernsey, The International Stock Exchange (TISE), has been deemed an 'eligible market' by Link Fund Solutions. The UCITS Directive permits an authorised fund manager, after consultation with and notification to the fund's depositary, to decide that a non-EEA market is eligible on the basis of various factors such as regular operation, openness, liquidity and has adequate arrangements for the unimpeded transmission of income and capital to investors," it said.
"The FCA expects any decision to list a fund's assets to be in compliance with the relevant rules required by the UCITS Directive to ensure the fund's assets remain sufficiently liquid and diversified. Under EU rules a UCITS fund is allowed up to 10 per cent of the portfolio to be invested in transferable securities which are not dealt in an 'eligible market'," it said.