EFG Targets External Asset Manager Sector
Tom Burroughes, Group Editor , 12 June 2019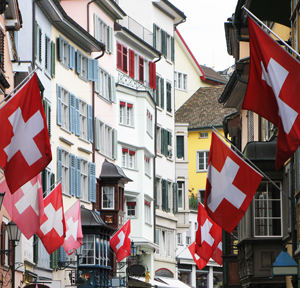 Banks are targeting EAMs in Asia and Europe, along with other players competing in the wealth management ecosphere.
EFG International is expanding its services to include what it calls a "multi-custody platform" for external asset managers – aka independent asset managers - joining a trend of banks serving them in different regions.

The platform is being built alongside AM-One, a subsidiary of Switzerland's Expersoft Systems, a software solutions firm for wealth and asset managers. The offering will be launched at the start of September this year.

The Zurich-listed private bank said the platform's services include client relationship management to portfolio management and reporting, as well as compliance and risk management. Independent asset managers will get an automated custodian data feed from all EFG booking centres as well as access to the bank's investment solutions service.

''The further strengthening of our global coverage of the independent asset manager segment is one of our priorities," Giorgio Pradelli, EFG International's chief executive, said. "In our Swiss domestic market in particular, we intend to capture opportunities with a focus on mid-sized independent asset managers."

The market of banks serving EAMs and other wealth management entities, including family offices, is a busy one, with UBS and Credit Suisse, Switzerland's two-largest banks, already involved. Credit Suisse, for example, has teamed up with Hong Kong-based Privé Technologie, a digital wealth management solutions platform provider for financial institutions. This publication has examined developments in the EAM space in Switzerland and South East Asia.

EFG's offering for independent asset managers draws from advisor teams in Switzerland, Luxembourg, Monaco, Miami, Singapore and Hong Kong.