M and A
ZEDRA Charts Course Into Nordic Markets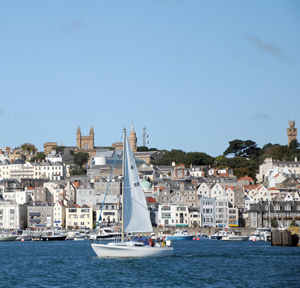 ZEDRA finds a route through the Channel Islands into the Nordic pensions market, continuing a busy run of M&A activity for the organisation.
In further M&A action, global trust and corporate services provider ZEDRA is buying Guernsey-based Interben Trustees.
The firm said the acquisition will boost its international pension and employee benefits portfolio and help it penetrate the Nordic institutional market.
The transaction is another step in an active M&A season for ZEDRA after the private equity house Corsair Capital took a majority stake in the firm late last year.
Since then, it has acquired Cayman Island trust operation JP Integra Group, and in purchasing Interben will fuse a merger of interests in the Nordic markets. Nick Slinn, CEO of Interben said: "We are confident that our long-standing international pensions industry experience in the Nordic market is a perfect fit with ZEDRA's international employee benefits portfolio." The transaction is subject to local regulatory approval and all Interben's staff will join ZEDRA's Guernsey office.
Interben is currently owned by the Finnish group Mandatum Life Insurance, and Storebrand, which operates in Norway and Sweden through its SPP subsidiary. ZEDRA said that both are leading pensions providers in their respective markets and will give the company ready access to Norwegian, Finnish and Swedish customers. It said Storebrand, SPP and Mandatum would continue to work with Interben serving multinational clients.
ZEDRA group director, Ivo Hemelraad, in charge of the merger said: "Guernsey is an important hub for us, from where we are able to offer global clients employee benefits, pensions and associated services," and the new team will bring a "wealth of new experience and high-level expertise."