Last Year's Equity Selloff Should Kill Industry Complacency - BCG
Tom Burroughes, Group Editor , 20 June 2019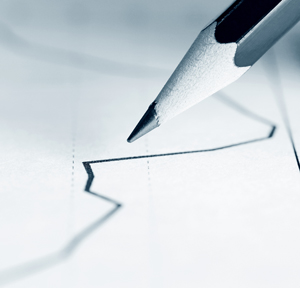 Wealth management firms need to re-think their business models to stay relevant, with last year's slide in equities a timely reminder of how tough competition for business can be, the report said.
Wealth managers who had got used to a steady rise in the number and affluence of high net worth individuals during the past decade's equity bull market got a shock late last year when stocks dropped. The turbulence should jolt firms into rethinking how they do business, according to an annual health check on the sector by Boston Consulting Group.
Worldwide, the number of millionaires (in dollar terms) grew by a fairly modest pace of 2.1 per cent year on year to 22.1 million in 2018. These individuals now hold half of the world's personal financial assets. The greatest concentration of millionaires is in North America, continuing a long-standing pattern.
From 2018 to 2023, however, Asia is the region likely to experience the fastest growth in its millionaire population (excluding Japan) at 10.1 per cent, followed by Africa at 9.8 per cent and Latin America at 9.1 per cent. The total number of millionaires globally should reach 27.6 million by 2023, BCG said in its report. The study was called Global Wealth 2019: Reigniting Radical Growth.
BCG's 19th annual study of the global wealth management industry, features a market sizing review that encompasses 97 markets and draws on data from more than 150 wealth managers.
"Wealth managers are at a crossroads," Anna Zakrzewski, a Zurich-based BCG partner, coauthor of the report, and global leader of the firm's wealth management segment, said. "What worked for them in the past will not work for them in the future. Yet few are moving far enough or fast enough to address the array of challenges that face them. Unless they take action to quicken the pace, they will find the gap between themselves and the digitally enabled top players growing wider and wider."
Market sizing
With major market indexes falling by as much as 20 per cent last year, 2018 was the worst year for stocks in a decade. The steep decline in equity market performance, most notably in the fourth quarter, had a significant impact on personal wealth and a corresponding impact on wealth managers' profitability. In 2018, global personal financial wealth grew by just 1.6 per cent to $205.9 trillion in dollar terms, sharply lower than the 7.5 per cent (to $202.7 trillion) recorded the year before, and well below the compound annual growth rate of 6.2 per cent generated from 2013 to 2017.
One of the largest areas for potential expansion is also one of the most overlooked: the affluent segment. This tier, with wealth between $250,000 and $1 million, is huge, consisting of 76 million individuals globally, and its investable assets are projected to grow at a CAGR of 6.2 per cent over the next five years.
Client engagement. The report says that established players that continue to practice business as usual will be critically weakened competitively. Over the next several years, the most successful firms will be those that overhaul their client engagement models and commit to embedding data, analytics, and new ways of working end to end.
The BCG report noted that financial services firms are 300 times as likely as other companies to be targeted by a cyber-attack and dealing with those attacks and their aftermath carries a higher cost for banks and wealth managers than for any other sector. Even so, the report said many firms aren't well equipped to cope with threats or how to respond to them.
"Ultimately," says Tjun Tang, a Hong Kong–based BCG senior partner, coauthor of the report, and senior strategic advisor on wealth management, "wealth managers should better protect the confidentiality of client information, guard against the risk of data and credential theft, improve their regulatory posture, and better defend sensitive payments and other networks against outside attackers."