Legal
Reputation Protection, Social Media And Politics Collide - A UK Case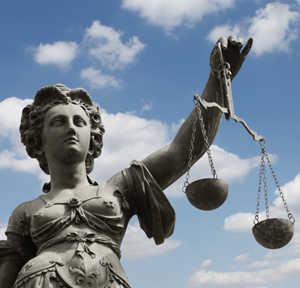 Reputation protection takes a new twist in the social media age, as a recently launched libel action in England shows.
Advisors looking after high-profile - often wealthy - clients are not only tasked with protecting their finances, important though they are. Often, it is just as important to guard their clients' reputation from attack, especially in cases where their reputation and business wealth are intertwined. And in this era of social media, with "twitter mobs" and instant outrage over the real or alleged sayings of celebrities and political figures, the boundaries are shifting.
To try and make sense of a recent case involving a TV personality and a figure in the UK's Labour Party is Andrew Willan, an associate in the media and privacy team at Payne Hicks Beach, the law firm.
The editors are pleased to share these views and invite responses, although this publication does not necessarily share all opinions of guest writers. Email tom.burroughes@wealthbriefing.com and jackie.bennion@clearviewpublishing.com
Rachel Riley, the host of Countdown, the television quiz show, has issued libel proceedings against Jeremy Corbyn's complaints chief, Laura Murray.
According to reports, Ms Riley is seeking £50,000 ($62,521) in damages from Ms Murray following a spat on Twitter that culminated in Ms Murray stating that Ms Riley was as "dangerous as she is stupid" adding "Nobody engage with her. Ever."
It seems that Ms Murray's comment followed from a post retweeted by Ms Riley, who has become a prominent campaigner against anti-semitism, which stated: "If you don't want eggs thrown at you, don't be a Nazi. Seems fair to me", in respect of which Ms Riley commented: "Sound advice."
Ms Murray interpreted this comment, which was posted on the day Jeremy Corbyn was allegedly assaulted by someone who reportedly broke an egg over his head, as suggesting that Ms Riley believed that Jeremy Corbyn "deserves to be violently attacked because he is a Nazi."
Predictably, social media slagging matches are more and more frequently the subject of libel proceedings. In terms of whether the insult, snipe or allegation in question will actually give rise to any liability in the law of defamation - context, as ever, is king.
At the heart of any defamation claim is the meaning of the words complained of. The determination of this issue can be so decisive that it is now common for the court to deal with arguments about meaning as a preliminary issue as a first step after proceedings are issued.
The test to be applied in respect of the words complained of is the meaning that they would convey to the ordinary reasonable reader who reads the entire article, publication or, in this case, tweet once.
The Supreme Court in Stocker v Stocker has recently provided some helpful guidance on the assessment of meaning in the context of social media posts. With the demise of jury trials in libel cases, a judge's assessment of what constitutes the "ordinary reasonable reader" has sought to fill the void. However, Stocker v Stocker arguably creates a new sub-group of reader fit for the twenty-first century: "the social media user".
The ordinary social media user, according to the Supreme Court, skim-reads content, does not over-analyse, and reaches fast conclusions before moving onto the next post and the next piece of news. Quite rightly, the court found that it is imperative to remember that social media is generally a casual and conversational medium (even drawing on the analogy of people chatting in a bar) in which less thought will be given to the words published (by both the person publishing and the readers themselves) than, for example, in traditional media.
Whether there is a distinction to be made between social media posts shared amongst friends and family and those made by prominent politicians and their advisors is debateable, particularly when the likes of Twitter are fast becoming the politician's method of choice for getting their message out or undermining adversaries.
Following the case of Stocker, it is likely that the courts will generally take the view that allegations made in the context of social media posts will be taken less seriously by the reader than those made, for example, in newspapers.
To be actionable in defamation, a statement must have caused or be likely to cause serious harm to the reputation of a claimant - a requirement that was introduced by the Defamation Act 2013 in order to raise the bar for defamation claims. If, as the Supreme Court suggests, allegations made on social media posts are generally to be taken with a pinch of salt, it follows that the "serious harm" requirement is likely to play a particularly prominent role in spats that stem from social media. Following the latest Supreme Court libel case - Lachaux v Independent Print - the courts are set to place even greater scrutiny on the requirement for serious harm.
Another interesting aspect of the Riley vs Murray case is the suggestion that Ms Murray misconstrued the meaning of Ms Riley's re-tweet and comment. Where it is so obvious that an allegation is mistaken, it is arguable that the ordinary reasonable reader would pick up on the error which would raise questions as to whether the requirement for serious harm has been met.
Conceivably, the Supreme Court's ruling in Stocker v Stocker would come into play in this context also; might it be said that if the ordinary social media user does not over-analyse, they are less likely to spot the error made by the publisher of the defamatory statement and are therefore more likely to take the allegation seriously?
The case Rachel Riley has brought against Laura Murray certainly raises a number of interesting and difficult questions about the nature of our use of social media and how this interplays with the law of defamation.