Compliance
Red Tape Squeezes Investors' Choices, Creates New Risks, Think Tank Warns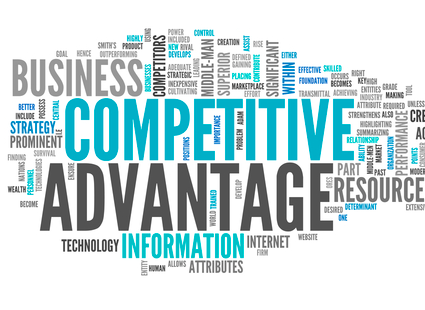 After its recently-published report, New City Initiative talked to this publication about the malign impact of the raft of regulations that have been rolled out since the 2008 crisis.
New City Initiative, a think tank for wealth managers in the UK, recently urged regulators to impose less onerous regulations on smaller firms, arguing that a one-size-fits all approach squeezes competition to the benefit of larger, incumbent organisations.
The organisation's paper, M&A in Asset Management: Is it strangling boutiques?, looks at what drives mergers and acquisitions in the sector, noting that a rising pile of European regulation is a big factor at work. It cited figures from Mercer Capital showing that deal volume and deal count last year hit the highest levels since the post-crisis year of 2009.
"Regulations in the EU have been particularly intense for asset managers, with rules such as AIFMD, MiFID II, EMIR, UCITS V, GDPR and PRIIPs all collectively affecting fund manager margins. For many firms struggling under the weight of these complex regulations, consolidation is often seen as the best option," the report said.
NCI worries that if investors can't access as many small and medium-sized firms as before, they may struggle to get the diverse portfolio options that come from niche strategies.
WealthBriefing this week spoke to Jamie Carter, chairman of New City Initiative, about the report and why it decided to look at this issue.
What prompted NCI to produce this paper?
Conversations with members and recent articles and comment on the M&A trend within the industry. Much has been written about the need for scale in order to tackle rising costs and continuous fee pressure, but there has been very little analysis on what this means for the industry and its customers as a whole, and whether M&A and a race for scale is really in the best interests of savers/consumers.

How serious will it be for there to be a gulf between large and small firms as a result of regulation? How much concrete evidence is there to show that service levels and quality is being hit because of this?
We are not suggesting that service and quality levels are being hit - we are saying there will be less choice and access to specialist products, as the barriers to entry are getting higher, and probably less innovation as that tends to go hand in hand with smaller firms. As the entire value chain for the asset management industry consolidates, the end savers will have less and less choice and consequently will be invested in more vanilla products, with less diversification and potentially lower returns. As we note in the paper, there have been studies which show that boutiques outperform their larger counterparts as they tend to have a stronger alignment of interest with their clients, they manage capacity more tightly, and tend to specialise in a small number of activities where they have an edge over the competition.