Forthcoming UK Tax Changes Will Hit Larger Foreign Owners, Landlords
Editorial Staff, 20 August 2019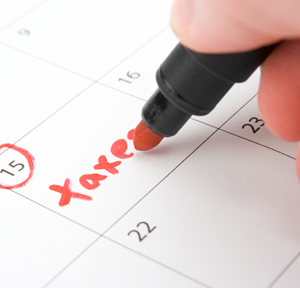 A tax advisory firm has fired a warning about the impact of rule changes due to kick in from early April next year.
Tax liabilities of the largest landlords living outside the UK will rise significantly in some cases and in ways that property owners might not yet understand, advisory firm Blick Rothenberg says.

Changes that take effect from 6 April next year will affect non-UK companies which own and rent out residential and non-residential properties in the UK.

The comments come at a time when the UK has tightened the screws on foreign-owned real estate in certain cases and the tax status of resident non-domiciled individuals, as noted here.

Non-UK resident companies that carry on a UK property business will be charged corporation tax in the UK, rather than pay income tax on their profits. The change is designed to put the treatment of resident and non-resident corporate landlords on the same footing. In practice, it will raise the tax liabilities of the largest non-resident landlords, the firm said in a note.

"Whilst the headline rate of corporation tax is lower than the basic rate of income tax in the UK, and therefore the change will be welcomed by some landlords, the calculation of taxable profits under corporation tax rules is different than under income tax rules, so there will be winners and losers from the change in regime," Genevieve Moore, head of corporate tax at the firm, said.

"Crucially, once the non-resident corporate landlords are subject to corporation tax, rather than income tax, they will be subject to the `Corporate Interest Restriction' rules. These rules, which only apply to companies, restrict the amount of tax relief that can be claimed for interest. However, assuming a property purchase of £100 million (not unrealistic for some of London's real estate), which has been funded with £70 million ($85 million) of debt, taking an interest rate of 5 per cent, would give simple interest of £3.75 million pa," Moore said.

"Under the current rules the non-resident landlord would be able to claim a deduction for the full amount of interest against the rental profits generated from the property. But under the corporate tax rules this interest will be restricted. There are detailed calculations to establish the amount which is tax deductible, but potentially this could be reduced to just £2 million, resulting in an additional UK tax liability of £300,000," she said.

"Fortunately, there is a de-minimums, so if a business is paying less than £2 million per annum in interest the rules are unlikely to apply. However, the £2 million is a group limit so if there are other UK-related companies, the non-resident landlord with less than £2 million of interest could still be impacted," Moore added.