Fund Management
Falling Markets Dent ETP, ETF Assets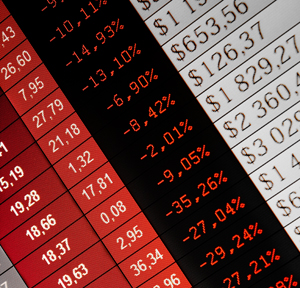 Weaker markets during August took their toll on AuM figures.
Assets invested in the global exchange-traded fund and products industry fell by 1.6 per cent in August standing at $5.65 trillion at the end of August, suggesting such "passive" entities were not immune to wider market headwinds, according to figures from ETFGI, a research and consultancy firm tracking the sector.
ETFs and ETPs listed globally gathered net inflows of $3.43 billion in August, bringing year-to-date net inflows to $273.04 billion.
ETFs are typically open-ended, index-based funds, with active ETFs accounting for 1.1 per cent of the market share. ETPs, on the other hand, are similar to ETFs in the way that they trade and settle, but do not use an open-end fund structure. These "passive" investment structures have boomed in the past decade on the back of rising markets; more recent volatility has to some extent slowed their advance. Even so, regulatory and structural changes in the wealth management sector have helped fuel demand for such low-cost ways of tapping into market movements.
Falling markets have hit ETF and ETP asset figures, Deborah Fuhr, managing partner, founder and owner of ETFGI, said.
"The S&P 500® slid 1.6 per cent during August, which can be partially attributed to both the growing tensions stemming from the US/China trade talks, or lack thereof, and the sentiment placed on the inverted US yield curve. From an International standpoint, the S&P Developed Ex-US BMI declined 2.5 per cent with the biggest decline coming out of Hong Kong (-8.0 per cent), driven by recent protests. The S&P Emerging BMI fell 4.5 per cent during the month, with only one riser, Egypt, up 10.5 per cent," she said.