Compliance
Swedbank Admits AML Failures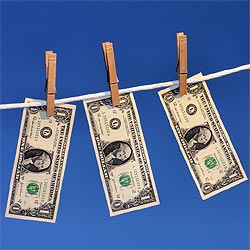 The Swedish bank says its actions to curb money laundering had not gone far enough in the past.
Swedbank's admission that it had not spent enough money to fight money laundering has drawn praise for its honesty, also adding to a saga of dirty money that has hit banks in Northern Europe in recent years.
The Swedish banking group said in a statement this week that it has offloaded clients who haven't met regulatory tests. "Nevertheless, the bank's anti-money laundering work has had, and still has, certain shortcomings. In the past, the bank has not allocated sufficient resources and competence to adequately manage the risk of money laundering by clients and third parties," it said in a statement.
"The division of responsibilities within the bank has not been clear enough, and the bank has not always complied with internal policies. Know your customer and risk assessment are areas where Swedbank has had, and still has, shortcomings. This applies both to the Swedish and Estonian operations," Swedbank said.
Bambos Tsiattalou, founding partner at specialist criminal and civil litigation firm Stokoe Partnership Solicitors, said the bank's statement was refreshingly blunt.
"Swedbank's confession of its `shortcomings' and decision to hand over it's internal report goes to show that admitting one's failings in meeting regulatory requirements during a money-laundering inquiry of this scale is the only way to go," Tsiattalou said.
As reported in late June this year, Robert Kitt, Swedbank's chief executive in Estonia since 2015 and Vaiko Tammevali, chief financial officer since 2014, left the bank's Estonian board and were suspended from their jobs until further notice. Priit Perens, a member of Swedbank Estonia's council, also left his job. All three fell foul of an "ongoing in-depth internal investigation with the help of external resources" that concentrated on the bank's money-laundering controls.
The lender is one of a number of banks, most prominently Danske Bank, which have become embroiled in a money laundering scandal linked to transfers via Estonia. The situation has prompted European Union calls for tougher AML controls. Helsinki-based Nordea has hired new compliance staff in an attempt to prove to its regulators all over Scandinavia that its involvement in the Danske Bank scandal is in the past.
In its latest statement, Swedbank said it is "hard at work to ensure regulatory compliance going forward". In February this year, the international law firm Clifford Chance was retained to conduct an internal investigation into historical shortcomings in the bank. This investigation is expected to be concluded in early 2020.
Clifford Chance will also make recommendations to ensure that Swedbank meets industry best practices and regulatory expectations, the bank said.