Fund Management
Wealth Managers React To Supreme Court Ruling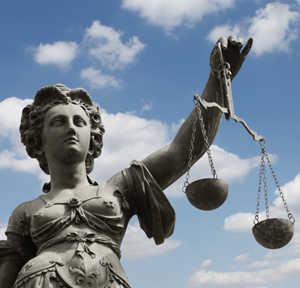 As signalled last week, the Supreme Court has ruled unanimously that the proroguing of the UK parliament is "unlawful". This has done little to lessen uncertainty over the outcome of Brexit. But comments below suggest Brexit is now a sideshow for what the court decision has really exposed.
Edward Park, deputy chief investment officer at Brooks Macdonald:
"Lady Hale, president of the Supreme Court, stressed again that 'these cases are not about Brexit' however the political ramifications are certain to impact Boris Johnson's government's strategy to leave the EU. Sterling began to rally as soon as the decision was announced that the matter was justifiable with further traction being gained as the court 'concluded the decision to advise her Majesty to prorogue Parliament was unlawful', with the effect that the Speaker has declared that Parliament must convene as a matter of urgency.
The irony of this outcome is that Parliament would have normally been in recess now for the conference season. As a result of this ruling, and the original decision to prorogue parliament, we may actually see more business days in parliament than there would have been if the government had done nothing. Markets have begun to price in a reduced chance of a no-deal exit on 31st October and this has led to a rally in UK domestic focused equities such as housebuilders and sterling. Sterling remains the market's release valve for Brexit uncertainty and today's rally remains within the tight range created by the two binary secession outcomes.
This latest twist in the Brexit narrative likely delays the decision point for Brexit but does not make it any clearer whether the UK will leave with a deal, without a deal or not at all. As a result we retain our existing underweight to UK assets and where we do have exposure it is focused on large UK multinationals that have an inbuilt currency hedge against sterling volatility. All scenarios remain on the table including a general election later this year however today's ruling makes it far more difficult for the government to restrict parliamentary Brexit oversight making a no deal on 31st October less likely. A fractured parliament is now set to return with party divisions still at their peak and some 34 MPs sitting as Independent."
Andy Scott, associate director at JCRA:
"The market reaction to the Supreme Court ruling was somewhat muted, with sterling rising less than half of one percentage points against its major counterparts. The limited gains for sterling reflect that today's ruling doesn't change the difficulty in securing a Brexit deal before next month's EU summit, or the fact that an election looms that could result in a hung parliament. Political uncertainty remains elevated and will keep investors cautious over the direction of sterling.

"The recent recovery in sterling - which has risen by four per cent versus the dollar and five per cent versus the euro since hitting its lowest levels since 2016 - reflects an easing of hard-Brexit fears. Until such time as there is clarity over Brexit, risks remain two-way for sterling."
Artur Baluszynski, head of research at Henderson Rowe:
"Today's events mean that an election is now more likely than ever. With both the Tory and Labour electorate fragmented around the deal and no deal issue, the UK is running the risk of turning into an "Italy like" disaster. This would mean a decade of hung parliaments and squabbling politicians while local budgets and infrastructure slowly decay."
Dean Turner, economist, UBS Wealth Management:
"The UK's Brexit process continued to deliver twists and turns. But the bigger picture for Brexit remains unchanged, and we still believe that a no-deal Brexit on 31 October – the current deadline – is unlikely.
"The longer term risk-return outlook for UK equities looks uncertain. We still advise being nimble on sterling. But given our belief that a disorderly exit on 31 October is unlikely, we still see upside for the pound and are overweight it versus the US dollar in our FX strategy."
Elliot Hentov, head of policy research at State Street Global Advisors, and Tim Graf, head of EMEA macro strategy at State Street Global Markets:
Hentov: "By any standard, this is an historic event, though the full significance may not be understood for years to come. The immediate market reaction is muted as none of the current fundamentals or Brexit risks have materially changed. However, that is a superficial view as Brexit is no longer the single risk facing the UK. Instead, the country is now exhibiting broad political risks more commonly associated in emerging markets. The erosion of the rule of law at the highest levels of government, as evidenced in today's court ruling, is mirrored by a radicalisation of policy positions across the political spectrum. All the major parties are now advocating for deeply disruptive reforms, with the upcoming election amplifying extreme levels of policy uncertainty on Brexit as well as domestic policy settings. The polarisation around Brexit has now infected the broader political system, undermining one of the UK's major sources of competitiveness - a stable political system and a predictable policy environment."

Graf: "Today's decision is far more important for the rule and process of law than it is for markets. That the government lost on every front of its appeal and the Court's decisions were unanimous are of historic significance. However, the near-term implications for governance, politics, the UK economy and markets are still as unclear as ever. Whilst today's decisions likely lower the probability of a no-deal Brexit in the very short term, they do not eliminate it entirely. Nor do they bring any of the interested parties closer to an agreement on the future relationship between the UK and EU. Questions of confidence in the government, as well as the means and timing of any next general election are likely to feature as the next episodes to watch in this long-running saga of the state."