Fund Management
UK Tightens Rules On Open-Ended Funds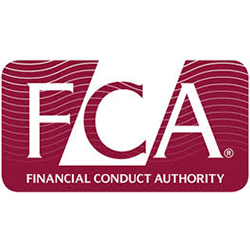 The UK regulator is acting at a time when the dangers of holding illiquid assets inside open-ended funds has been highlighted by problems a few years ago in the property market.
Britain's main financial regulator has confirmed new rules covering certain types of open-ended funds that hold illiquid assets such as property, a topic that has gained added urgency as shown when brick-and-mortar markets have fallen sharply.
The Financial Conduct Authority yesterday confirmed the rules, which apply from 30 September. The new regime applies to funds such as non-UCITS retail schemes. They do not cover other types of fund, such as UCITS, which are already subject to restrictions relating to such assets.
Open-ended funds holding property can be hit by a sudden rush of investors exiting if markets turn sour, however briefly, as happened in June 2016 after the UK referendum vote to leave the European Union. The root of the issue is making investors aware that holding illiquid assets can constrain their ability to redeem in large quantities and at the same time.
The continuing saga of the LF Woodford Equity Income Fund, a UCITS fund that has been suspended following major client redemptions by manager Neil Woodford, has rattled investors and prompted calls for regulatory action.
The FCA said it has considered whether this saga also has lessons for how non-UCITS funds should be regulated.
The FCA's new rules require that investors are provided with clear and prominent information on liquidity risks, and the circumstances in which access to their funds may be restricted. They place additional obligations on the managers of funds investing in inherently illiquid assets to maintain plans to manage liquidity risk. The rules also aim to reduce the potential for some investors to gain at the expense of others, and reduce the likelihood of runs on funds leading to a 'fire sale' of assets which disadvantage fund investors.
'We want people to continue to be able to invest in illiquid assets, such as real estate, through open-ended funds but it is important that they are appropriately protected. The new rules and guidance are designed to protect the interests of investors, particularly during stressed market conditions. This includes those wishing to redeem their holdings, as well as those wishing to remain invested in the fund," Christopher Woolard, executive director of strategy and competition at the FCA, said.
The FCA said that the rules also bring in a new category of 'funds investing in inherently illiquid assets' (FIIA). Funds that fall into this category carry new requirements such as having to disclose more information about how liquidity is managed, and give standard risk warnings in financial promotions, and take other steps.
The Association of Investment Companies, which acts for a part of the UK asset management sector – the closed-ended funds segment - said that the FCA's moves were insufficient and will affect some funds unfairly.
"Retail investors should be able to invest in funds where they know from the outset how they will be managed and what their redemption rights are. These should be reliable and should not change in response to foreseeable market conditions. "Unfortunately, these proposals fail to achieve this. Disclosure of the many possible complex measures that might be applied is both inadequate and unfair," Ian Sayers, chief executive of the AIC said.
"Given the recent warnings from the Bank of England regarding the systemic risks such funds create, we would also have expected a more urgent approach which addressed these broader risks and not simply tinkered with existing regulation and only apply these measures to some funds," Sayers said. "We hope that the further work being undertaken with the Bank of England will propose a more comprehensive and robust solution.
"In contrast to the problems endured by open-ended property funds following the Brexit vote, closed-ended property funds continued to trade. Their share prices suffered but bounced back swiftly when confidence recovered. The closed-ended structure and stock exchange listing of investment companies mean they are particularly well-suited to investing in illiquid assets," Sayers continued.