M and A
Deals Of The Day: The Latest In Wealth Management M&A - ZEDRA, ECI Partners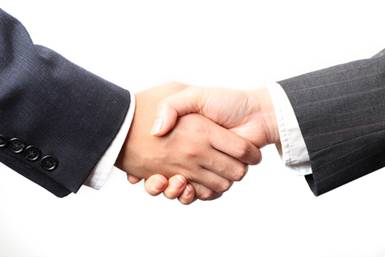 The latest M&A deals in wealth management.
ZEDRA
ZEDRA, provider of trust, corporate and fund services, has agreed to buy Talenture, an independent corporate and services provider based in Lugano, Switzerland, established in 1989.
The acquisition will bring ZEDRA's global office total to 17 across 13 jurisdictions. The transaction is expected to close by the end of 2019, it said in a statement yesterday.
The deal also brings ZEDRA further expertise in areas such as accounting, corporate secretarial, tax compliance, payroll and HR services for Swiss and international companies.
As part of the change, Michele Antonini, will assume the role of MD, ZEDRA Lugano.
The existing management of Talenture, Michele Antonini, Giuseppe Costantino, Uberto Meraviglia Mantegazza and Michele Meretti, will join ZEDRA.
There have been a number of merger and acquisition (and later rebranding) deals affecting the world's trusts sector. Earlier in the summer this year, SMP Group of Companies, a global professional and financial services group based in the Isle of Man, bought Jersey-based Helm Trust Company, a trust and corporate services provider.
A number of banks, such as Investec, ABN AMRO and Barclays have spun off trusts and associated businesses. ZEDRA bought the Barclays UK trusts business and completed that deal in April 2016. In December 2017, investor services firm SGG Group bought Jersey-based First Names Group from AnaCap Financial Services, the private equity organisation. Among other deals, in 2014, Butterfield Group, part of Bermuda-based Butterfield, completed its acquisition of Guernsey-based Legis Group, taking on its trusts and corporate services business.
Salamanca, the UK-based Investec Trust Group; ABN AMRO sold its trusts business a decade ago to Equity Trust. Rival Netherlands-based ING spun off its trusts business in 2007. In the Channel Islands, deals have included investment by Close Brothers Private Equity in Jersey Trust Company and Kleinwort Benson's acquisition of Close Brothers Offshore Group. In 2011, TMF and Equity Trust merged. Australia and New Zealand Banking Group has completed the sale of its ANZ Trustees business to Equity Trustees. US-based private equity house Corsair Capital bought a majority stake in ZEDRA Group.
ECI Partners, KB Associates
ECI Partners, a specialist in buyouts, mergers and acquisition finance deals, has put money into KB Associates, a Dublin-based business that serves investment firms with compliance and governance solutions.
KB Associates, founded in 2003, has 60 consultants and works with more than 230 asset management firms. Its clients' assets under management are collectively worth more than €225 billion ($247 billion).
"This minority investment by ECI provides us with the financial flexibility and expertise to seize this market opportunity. Importantly, it also ensures that the business continues to be majority owned by the management team," Mike Kirby, managing principal and founder of KB Associates, said. Kirby will continue to lead the business Mike said.
The investment – size of which was not disclosed - is subject to regulatory clearance. It is anticipated to complete in the first quarter of next year.