M and A
Deals Of The Day: The Latest In Wealth Management M&A - Allianz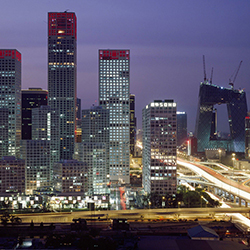 The latest M&A deals in wealth management.
Allianz Real Estate
Allianz Real Estate has formed a joint venture to buy a Beijing office complex valued at about €1.0 billion ($1.11 billion).
The organisation has teamed up with Alpha Asia Macro Trends Fund III – a fund managed by Alpha Investment Partners, the private fund management arm of Keppel Capital – to acquire an 85 per cent interest in Ronsin Technology Center, an international grade A office complex in Beijing's Wangjing sub-district. The remaining 15 per cent interest will be retained by the seller, D&J China. Allianz will have a 62 per cent share in the joint venture and is also one of the investors in the fund.
The sale and purchase agreement as well as the joint venture agreement have been executed, with the transaction expected to close in Q4 2019. The asset will be jointly managed by Allianz Real Estate, Alpha Investment Partners and D&J China.
Completed in March 2018, the Ronsin Technology Center comprises six office towers and two retail podiums and has a total leasable area of approximately 131,000 square miles. The asset is located above the Laiguangying subway station in Beijing's Wangjing sub-district.