Offshore
Hong Kong Wealth Restructuring, Migration Queries Rise, But No Rush - Lawyers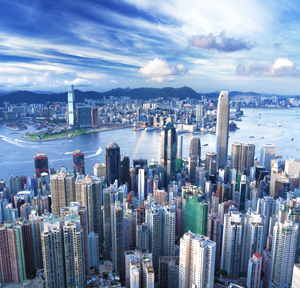 This publication spoke to lawyers about what sort of queries are coming their way from people living in Hong Kong regarding migration, restructuring of assets and business transfer.
Political unrest in Hong Kong has prompted some residents and expats living in the jurisdiction to explore shifting their assets, their families and themselves to other places. However, there hasn't yet appeared to be a major exodus and clients should avoid acting in haste, lawyers have told this publication.
And while coverage of the protests might suggest that Hong Kong's economy will suffer, other figures on events such as share flotations paint a more positive picture.
"We're receiving a number of enquiries from new clients via private banks in the region about their assets," Alistair Robertson, private client lawyer at UK-based law firm Fieldfisher, said in a call. "They are looking to hedge themselves about their situations as far as they can. We have clients who are in Hong Kong who are more doubtful about whether they want to spend the rest of their days there."
At Withers, the international law firm, there's been a 20-30 per cent uptick in the amount of enquiries about residency issues, according to Mark Lanning, director of immigration in Hong Kong. In many cases, whether it affects local residents or expats, there are more people enquiring about their options than pulling the trigger to leave, Lanning told this publication.
"A lot of expats are saying that `I might leave [Hong Kong] sooner than I was planning'," he said.
Headhunters have also told this news service that some firms expect to bring more staff over to rival hubs, most obviously Singapore, although the scale of any changes depends on how the politics in Hong Kong and mainland China play out.
Since June, Hong Kong has been gripped by political unrest, with regular coverage globally of street protests and demonstrations even affecting the jurisdiction's busy airport. The initial trigger for protests was an attempt to bring in an extradition law that would move a suspect from Hong Kong to mainland China, raising questions about Hong Kong's legal autonomy and due process of law. Since the former British colony was handed back to Beijing in 1997, a key issue has been the extent to which Hong Kong - which continues to observe English common law - would be free of outside interference.
The issues are sensitive for international firms operating from Hong Kong. One large law firm, which conducts a considerable amount of private client work globally, declined to be quoted on the matter. And while a number of banks and wealth managers have referred to the economic/market impact of Hong Kong's unrest, there has been a notable silence about whether they have been asked by clients to act in shifting assets and changing structures, such as trusts. The general impression given is to hope that life returns to some kind of normality.
On a more upbeat note, Hong Kong may no longer be the world's biggest market for initial public offerings, but a number of major IPO deals - which are important wealth-creation events - have taken place. According to Bloomberg, firms have raised $18.6 billion in the city. The South China Morning Post recently reported that warehouse operator ESR Cayman is testing investor appetite for a revived share sale of as much as $1.45 billion.