Investing In Global Tech Megatrends
Julien Collin, 19 November 2019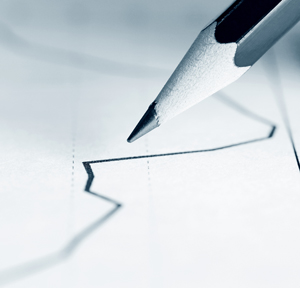 An international wealth management firm examines the major themes in technology and the investment opportunities arising from them.
The following commentary is about how and why to invest in the "big themes" of technology, and is written by Julien Collin, who is head of markets, investment and structuring at Indosuez Wealth Management, the France-based firm. (We have interviewed this business about a variety of issues, including ESG investing.) The editors of this news service are pleased to share these views with readers; the usual disclaimers apply. To provide feedback, email tom.burroughes@wealthbriefing.com and jackie.bennion@clearviewpublishing.com


Cheaper access, increasing connectivity and the expanding web of tech-savvy people have led to more and more technologies being created in recent time. Because of the potential productivity benefits, companies are working to incorporate more technology into their operations, such as using robots to actively perform more routine tasks in the value chain.
From augmented reality to blockchain, there is no industry that will not be fundamentally changed by technological advancements. This can be illustrated from a McKinsey study estimating that 60 per cent of the tasks associated with all occupations will be automated in the future. Also, a PricewaterhouseCoopers 2016 survey states that 77 per cent of chief executives believe technology will change their sector in the next years.

The US is the undisputed global leader in technology with a more mature ecosystem, large capital inflows and a favourable access to private capital which enables the rise of disruptive technologies even before listing.
Asia has the highest growth potential thanks to its largest potential users base, a deep penetration of mobile (e.g. WeChat) and a few pure players on disruptive techs. Beside the private sector, Asian public institutions invest and digitalise. Thus, the Chinese government is expected to invest heavily on artificial intelligence in the coming years. In an unprecedented move, the Bank of Thailand has been piloting "Project Inthanon", which looks at using blockchain technology to create a central bank digital currency for interbank settlements. Overall, digitalisation of industries in Asia (especially China), still lags behind that of the United States by a considerable margin, but the gap is narrowing rapidly.
In Europe, there is some maturity, but only in a few established actors (e.g. Enterprise Software) and, in spite of growing digitalisation, it is often overlooked in favour of the US or China.

One of the main drivers of this exponential curve is how companies collect and use data. This might not be a new concept, considering the hype of big data in recent times. However, what is unprecedented is the sheer volume of data that will be available in the future – approximately 163 zettabytes by 2025 and indeed 90 per cent of all digital data in existence in the world today was created in just the past two years.

Coupled with the wide range of potential uses of such data for industrial (analytics and simulations) and consumer (Internet-of-things) purposes through machine learning, the economic impact of this megatrend will be immense. On the flipside, this interconnectedness will increase the likelihood and amplify the effects of any successful cyberattack on the digital infrastructure. However, this may lead to a proliferation of cyber-security firms tailored to the new technologies.

It is estimated that through technological advancements, global GDP will increase by $15 trillion by 2030. The main bulk of this originating from productivity benefits from process automation, increased consumer demand on new technologies and investments in technology firms.

At Indosuez Wealth Management, we advise our clients to gain exposure to technological advancements globally through a list of stocks, bonds, funds and structured products. Besides, through the coordinated global effort of our investment advisors from all over the world, we have developed a dedicated technology mandate, whereby the clients remain in control of the final investment decision.