Philanthropy
UK Millionaires Wary Of Philanthropy, Lack Confidence In Sector - Barclays Study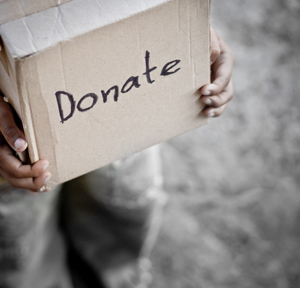 The study includes results from a survey of more than 400 HNW individuals in wealth markets outside the US including the UK, France, Germany, Italy, Saudi Arabia, the UAE, Hong Kong, Singapore and India. All participants held assets of £5 million or more. To make sense of the findings, report author Savanta interviewed more than 25 experts and intermediaries from across sectors connected with philanthropy.
One in four wealthy individuals state a lack of faith in how charities are run (25 per cent), and a lack of control over how money is used (27 per cent) as major reasons that prevent them from donating more to charity. Scandals involving reputable charities have furthered this lack of trust and the assumption that such issues are widespread within the sector.
Charities' current perceptions and methods of engaging with HNW individuals also create headwinds, the report said. The assumptions that HNW individuals often demand "too much control" over their donations and that they can "always give more" are cited as contributing factors to the problematic 'us and them' mentality.
Among other findings, the report said that 74 per cent of HNW individuals think that philanthropy is a responsibility of those wealthier than themselves; 46 per cent said that it is the responsibility of the government or state to support charitable organisations' causes; 35 per cent said that making extra donations wouldn't be large enough to have a significant impact, and 24 per cent of HNW individuals cite a lack of knowledge, experience and contact with the charity sector as a hurdle to overcome when considering large donations.