Philanthropy
The Giving Season - Barclays Discusses UK Philanthropy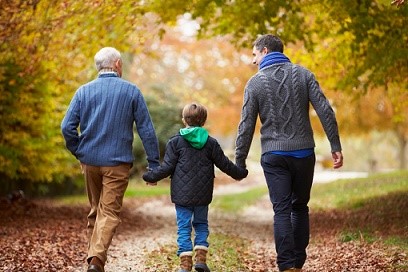 To what extent is philanthropy now sitting inside a broader field of "environmental, social and governance (ESG)-focused activity, rather than as a standalone advisory line?
Our impact investing proposition offers the possibility of simultaneously generating returns and mitigating or addressing societal and environmental challenges. Both disciplines – impact investing and philanthropy – sit separately within the business and our philanthropy service works closely with our private bankers when additional investing information is required.
How do you think firms should position the philanthropy offering? Should it be a core offering, or an add-on? Should firms charge separately for philanthropy advice and support, or include it in an overall fee?
I think that depends on the firm and its appetite for this. Philanthropy services can be provided in house or outsourced. Ours is a free core offering within our overall proposition.
In what ways can private banks, wealth managers and other advisors to HNW individuals use philanthropy expertise and support as a business differentiator?
Currently this is a small marketplace with very few in-house advisors, so the differentiation for our business is easy to determine and amplify. However, if every private bank and wealth manager included this in their offering, more clients would be getting expertise, with the ultimate benefit of driving a greater culture of philanthropy in the UK.
We have seen that philanthropy sometimes does not shield a client from reputational problems and that giving money to "good causes" can sometimes backfire. How should philanthropy sit alongside the work of protecting clients' reputations?
Every wealthy individual should be aware, especially if they are in the public "eye", that anything they do can be scrutinised, including their philanthropy. The ultimate responsibility lies with them, but we are always happy to provide guidance on how to identify potential risks.
There's quite a "toolbox" today for giving: Donor Advised Funds in the UK and US, private foundations, trusts of various kinds. Depending on whether one is in a common law or civil law centre, certain structures work better than others. Do you see any trends in structures becoming more, less popular, and why?
Donor Advised Funds (DAFs) are commonplace in the US but less known in the UK. They are very easy to set up and manage, which is making them increasingly popular. However, the donor who sets the fund up is not its 'owner'; this is ultimately in the hands of the DAF provider. I think that over time they may become more popular in the UK.