UK's Senior Managers And Certification Regime - All Change On 9 December?
Adrian Crawford, 5 December 2019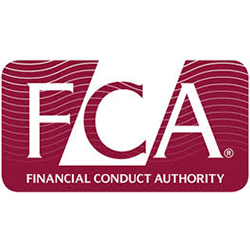 The following article examines how a UK regime that has been in force since 2016 is widening its net to the wealth and asset management sector.
Regulatory references
The certification system is supported by a new regulatory reference regime under which firms recruiting into regulated positions have a duty to seek references from all previous employers (whether regulated or not) of the candidate over the last 6 years. Regulated positions are senior manager roles, certified roles and certain non-executive directors. Where those previous employers are themselves regulated there is a mandatory template to be used when responding to a reference request. This template includes confirmation as to whether the former employer regards the candidate as fit and proper but also requires them to set out any additional information which should be taken into account when deciding whether the individual is fit and proper. Firms are under a duty to provide all relevant information and will take great care to disclose anything they should in this section. If this information reveals a potential problem, the new employer may well decide not to go ahead with the recruitment because of concerns about certifying the candidate as fit and proper, even though the previous employer has confirmed that they regarded the candidate as so.
One consequence of this is that minor regulatory breaches could become career ending or at least make it difficult for individuals to move to a new firm. Whereas in the past, faced with a regulatory allegation, an employee might have resigned and moved on before a determination had been made in order to preserve a clean record, under the new system that is no longer possible and there is now a much greater incentive to contest any allegation in an effort to maintain a clean record. Equally, any employee with a blot on the record may be wary of seeking new employment for fear that the new firm will not certify them as fit and proper.
Senior managers
Senior managers are those who perform "senior management functions". In practice they are the most senior people in the firm with the greatest potential to cause harm. Senior managers must be approved as fit and proper by the FCA, not the firm.
The whole purpose of the Senior Manager's Regime is to make a senior manager directly responsible for any regulatory breach within their area of responsibility. If there is a regulatory breach and the FCA can show that the senior manager failed in their duty of responsibility to take reasonable steps to prevent, or stop, a regulatory breach in their area of responsibility the regulator can hold the senior manager responsible for the breach and take enforcement action against them personally.
A statement of responsibilities for each senior manager must be prepared setting out the scope of the senior manager's responsibility. It is important that this document is accurate and up to date. However, in deciding whether a senior manager is responsible for something the FCA will look not only at the statement of responsibilities but also at what responsibility the senior manager has assumed in practice. Conseqently, it is important that a senior manager does not become involved in areas outside the scope of their statement of responsibilities otherwise they may be held responsible for regulatory breaches in an area for which another senior manager is responsible.
If it is not clear which of two senior managers is responsible, the FCA is likely to hold them both responsible: for this reason it is important that statements of responsibility are clear and that, so far as possible, responsibilities are not shared. In FCA designated "enhanced firms", to ensure that this is the case and that all senior management functions are the responsibility of a senior manager, a "responsibilities map" must be produced setting out the firm's management and governance arrangements. Although this is not a requirement in core firms or limited scope firms, it is still a good idea to have it to ensure that roles are clear.
Under the SMCR, therefore, all senior managers in private wealth and asset management firms will need to make sure that they are taking reasonable steps to understand what is happening within their area of responsibility. This means that when taking over a new area of responsibility it is important to have the benefit of a good handover and, equally, when relinquishing responsibility it is important to handover properly to the new senior manager. Senior managers will need to remain curious about what is happening in practice within their area of responsibility and actively monitor it, otherwise, if a breach occurs, the FCA may conclude (with the benefit of 20/20 hindsight) that the breach could have been avoided or stopped sooner had the senior manager taken reasonable steps.
To be able to demonstrate to the FCA that they have complied with their duty of responsibility, senior managers should document key actions they have taken to monitor their area of responsibility and minimise the risk of regulatory breaches. This may well mean documenting decisions and the reasons for them to a much greater extent than previously. It will be necessary to find a balance between documenting decisions and managing the business efficiently and effectively.
Will senior managers leave the industry rather than continue to accept the responsibilities of being a senior manager? Only time will tell, but if they do it will be an unfortunate loss of talent to the industry.