European Bank Officially Opens Dublin HQ
Tom Burroughes, Group Editor , 6 December 2019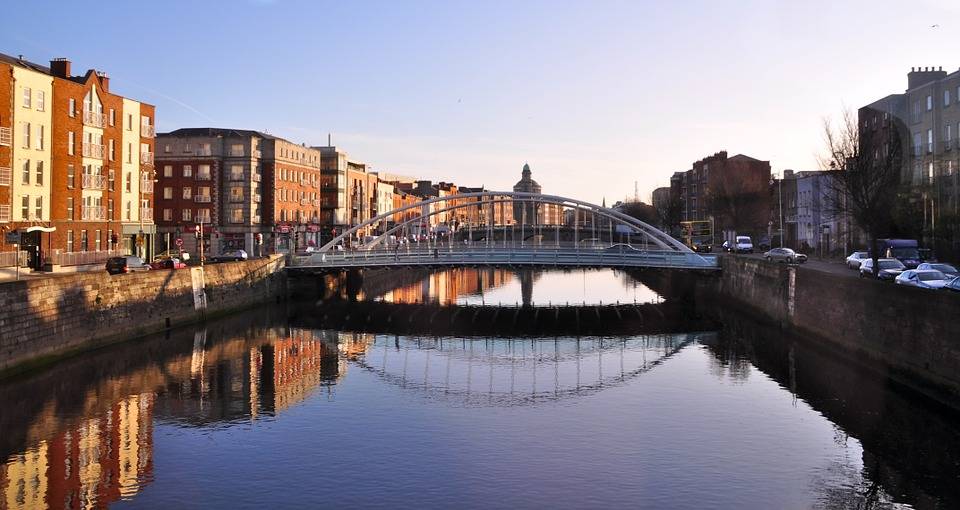 The move is a sign of how Ireland is becoming an increasingly significant hub amid the changed environment brought about by Brexit.
Mediolanum Banking Group's European asset management headquarters have been officially opened in Dublin today, a sign of how such a firm has chosen a European Union member state as its HQ as the UK pushes towards Brexit.

The Irish operations of Banca Mediolanum comprise Mediolanum International Funds Limited ("MIFL") and Mediolanum International Life Dac, Mediolanum Banking Group said.

The Mediolanum group has been present in Dublin since 1997. MIFL is responsible for the design, development, investment management and distribution of investment funds distributed to about 1.5 million clients in Italy, Germany and Spain. A 40-strong investment team manages about €42 billion ($46.6 billion) of assets from the Dublin office.

To accommodate future growth the Irish operations moved in May to new premises (circa 20,000 sq ft) in the Exchange Building in Dublin's International Financial Services Centre. The company also plans to increase its employment base to over 140 people by the end of 2020.

"Our decision to locate to Dublin back in 1997 has been thoroughly validated as we have seen Dublin providing the right ecosystem to develop into a world-class asset management centre. Our history here has been one of sustained and uninterrupted growth. We look forward to growing still further as we complement our substantial multi-manager and sub-advisory business with an increasing focus on expanding our team and competencies in direct securities selection," Furio Pietribiasi, managing director at MIFL, said.
The Mediolanum press release did not explicitly reference Brexit as a factor, but the UK's departure from the EU is seen in some quarters as benefiting jurisdictions such as Ireland, Luxembourg and Amsterdam, among others. To see a story about how Brexit has factored in such moves, see here. SGG, an investments group which in March renamed itself IQ-EQ, has set out options for managers of alternative investment funds if the UK leaves the bloc without a trade deal. A number of organisations are poised to move or widen business operations in Luxembourg, for example, after Brexit: Artemis; Aberdeen Standard Life; Ares; Blackstone; BC Partners; Carlyle; Columbia Threadneedle; EQT; Fidelity International; Henderson Global/Janus Henderson; Intermediate Capital Group; Investec; Ipes; Jupiter; Macquarie; MJ Hudson; M&G; MFS Investment Management; Schroders; SCM Direct; T Rowe Price; 3i; and Wells Fargo.