Summary Of Executive Moves In Global Wealth Management - October 2019
Editorial Staff, 10 December 2019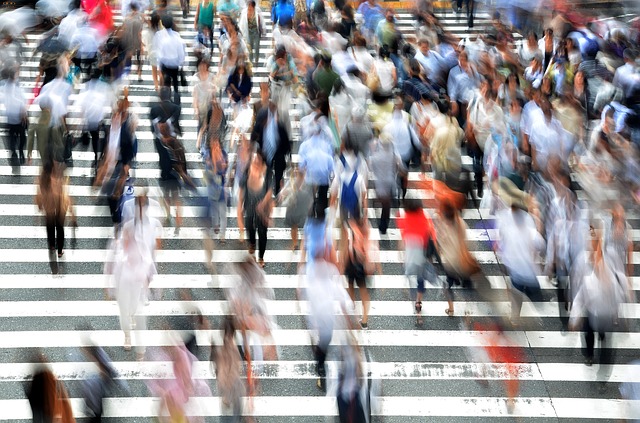 A round-up of moves around the world for October.
Raymond James opened a new branch in London, headed by principal Harry Burnham, who joined from JM Finn. Burnham began his career at Williams de Broë in 1996, moving on to Brewin Dolphin in 2000, where he spent 13 years. He has also worked at Ashcourt Rowan Asset Management (later acquired by Towry Asset Management) before joining JM Finn in 2016.

Newton Investment Management appointed Ilga Haubelt as head of equity opportunities in a newly-created role. Haubelt is based in London and reports to Newton's chief investment officer, Curt Custard. She manages a team of 10 responsible for all of Newton's active equity strategies that are not managed on an income basis, the group said. These include its global, Asian, US, emerging, UK and European equity areas. Haubelt came from Deka Investment, where she was head of global equities.

SANNE, the provider of alternative asset and corporate administration services, appointed a new director in Madrid: Paloma Gonzalez. Gonzalez was previously at CITCO where she worked for more than 12 years heading up the Madrid office. She has 19 years of industry experience.

SANNE also appointed Chris Warnes as head for the UK. In London, Warnes took over from Jason Bingham, who was promoted to managing director. Having worked in the industry for over 20 years. He joined SANNE in April 2017 as a director in the real estate business.

JM Finn, the UK-based wealth firm, appointed two managers who formerly worked at Rathbones. Stephen Wright, who looked after clients' investment portfolios at Rathbones for more than 30 years, joined the firm, along with colleague Steve Thornton, who was at Rathbones for 27 years.

UK wealth management group Tilney appointed Mike Divers as director, investment management. He is based in Birmingham. Divers, who has spent 19 years in the industry, joined from Brooks Macdonald where he worked for 10 years as a senior investment director and head of office for the Midlands.

HSBC Global Asset Management appointed John Ware as senior product specialist for hedge funds in its alternatives team. Based in London, he reports to Steven Ward, global head of alternative products, HSBC Global Asset Management. Before this, Ware was senior product specialist for BlackRock Alternative Advisors, the firm's hedge fund solutions platform. Prior to joining BlackRock, he worked in the Ultra High Net Worth client team at Barclays Wealth as a specialist delivering cross-platform solutions, including alternative investment opportunities.

Crestbridge, the global administration, management and corporate governance solutions business, appointed Michael Johnson as group head of fund services. He replaced Michael Newton, who took on the newly-created role of head of client delivery. Johnson has more than 17 years' experience in international financial services. Prior to this, Johnson worked at Intertrust, where he was head of fund services in the Channel Islands. Among other roles, he is vice chair of the Jersey Funds Association.

Law firm Taylor Wessing appointed Osama Hassan as the managing partner of its Dubai office. Hassan has practised for over 30 years and joined the firm's office in Dubai. He heads the Middle East group and the corporate practice in the region for Pinsent Masons. He returned to Taylor Wessing after serving as head of corporate and co-managing partner for Taylor Wessing Dubai up to 2011.

Investment firm CANDRIAM named Benjamin Rumary as senior relationship manager in its London office. He is responsible for distributing the firm's funds to discretionary clients in London, alongside Ryan Welch who joined CANDRIAM earlier this year. Rumary began his career in the financial services industry with Old Mutual Asset Managers in 2006. Since then he has worked in sales and marketing at LV Asset Management and AXA Investment Managers. He joins CANDRIAM from Smith & Williamson, where he was an associate director in sales responsible for London discretionary clients.

Deutsche Wealth Management appointed Rajesh Mahadevan to head GPS for emerging markets. Mahadevan moved from heading Deutsche's Middle East and South Asia business in Dubai. His new post is in the group's Singapore office. Mahadevan previously headed investments and sales in the Middle East for Bank of America Merrill Lynch; he was also head of investment products at Citigroup.
UBS veteran Samuel Descovich moved to GPS Americas at Deutsche. Descovich is in charge of developing products and solutions for the region, including alternative investments, capital markets, and trust and custody services. He is based in New York and will report to global division head Lavanya Chari, and regionally to Patrick Campion, head of wealth management Americas.

Daniel Freedman, who co-founded London & Capital, died suddenly. He left a wife, Elaine, and two daughters, Laura and Samantha.

London & Capital appointed Jacob Holden as head of operations in the US family office business. Holden will report to Robert Paul, partner at the firm, and is based in London. Holden joined from Schroders wealth management division where he was head of operations for the Americas team. In this role, he worked with a wide range of private individuals and institutional clients and was responsible for the team's technical and operational efficiency.

Legal & General Investment Management appointed risk veteran Margaret Ammon as chief risk officer. Prior to this, Ammon was CRO at M&G Asset Management. She reports to chief executive Michelle Scrimgeour.

Schroders added Michael Leonard to the newly-created role of solutions manager that focuses on credit portfolios. Previously, Leonard was at insurance broker LV=, where he was most recently head of investment, overseeing strategic asset allocation and balance sheet hedging as well as derivative design and execution. Before that he had investment management roles at Societe Generale Securities Services, Credit Suisse and Aegon UK.

Vivien Konrad joined the team as a solutions manager, transferring from Schroders' Zurich office, where she was a treasury and foreign exchange trader. Leonard reports to Ross Pritchard, Schroders' head of liability and duration solutions management; and Konrad reports to Patrick O'Sullivan, who leads on strategic asset allocation analysis for insurers. Gidon Aarons also joined the team as a defined contribution and retirement analyst. Prior to this, he worked for consultant Lane Clark & Peacock - most recently as associate DC investment consultant.