Kleinwort Hambros Ramps Up Wealth Planning
Tom Burroughes, Group Editor , London, 11 December 2019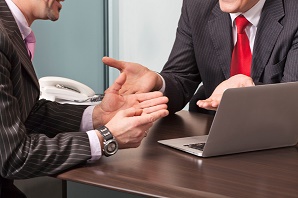 The UK-based private bank has added a raft of people to its wealth planning teams.
Kleinwort Hambros has named Andrew Dixon as head of UK and international wealth planning.

Dixon, who joined Kleinwort Hambros in 2013 as a wealth planner, will report to Paul Kearney, head of private banking, and will be responsible for building the wealth planning team's capabilities across London, the Channel Islands and Gibraltar.

Dixon's role is a newly-created one, the firm, which is part of Societe Generale, told WealthBriefing.

Five other hires were announced:

Sandra Kaspar is joining from a Swiss-based family office as an international financial planner. STEP-qualified, she has over 15 years' experience of working with HNW international families, having previously held positions in Geneva with HSBC Private Bank and Coutts.

Mehareen Ali, a chartered financial planner, is joining from Sanlam. Ali has experience in pensions, in particular. She spent a number of years working for one of the UK's major pensions consultancy firms where she advised clients on complex retirement arrangements for owner-manager businesses and families.

Thomas Crowther has been appointed as a senior para-planner from Close Brothers Asset Management. He arrives with significant experience in workplace pensions consultancy, having worked in defined contribution and final salary occupational pension schemes with Aon and Capita. He is a CFP and Fellow of the Chartered Insurance Institute, as well as an Associate Member of the Pensions Management Institute.

Luisa Rua-Estrada is joining as a senior administrator from London & Capital. Rua-Estrada was in a similar role at London & Capital supporting both portfolio managers and wealth advisors. She will be working with the team of wealth planning assistants.

In January, Jane Stedman will join as a wealth planner from Brooks MacDonald. She is a CFP, a Fellow of the Personal Finance Society and a Chartered Wealth Manager, and has previously worked at Grant Thornton, Duncan Lawrie and Arbuthnot Latham.