2020 Vision: What Wealth Managers See For The Year Ahead
Jackie Bennion, Deputy Editor, 31 July 2020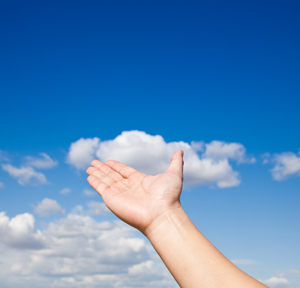 As wealth managers begin releasing their investment forecasts for 2020, we continue with views from UBP and Franklin Templeton.
It's that time of year when inboxes fill up with recaps of what defined 2019 and what next year may bring across sectors, regions, and asset classes. High on the list is UK equities, pressure on central banks to change tack, and where managers see areas that are outperforming as low rates send investors searching for yield. Here are the views from UBP and Franklin Templeton.
UBP Investment Outlook 2020: "The Global Economy at the Crossroad"
The world's economic prospects stand at a crossroads with central banks now leaning against the slowing growth trends across economies throughout 2019. Absent of external shocks, we expect central bankers in the US and eurozone to be successful at stabilising growth in 2020 until fiscal policy can be applied more forcefully later in 2020.
China should use the emerging trade war reprieve to accelerate its domestic restructuring in preparation for a potential renewed conflict after the 2020 US Presidential elections.
After years of painful political deadlock, a clear majority has been reached to break the parliamentary deadlock that has dominated the Brexit debate and weighed on the UK economy since 2016.
Equities should outpace bonds once again in 2020, though the road will not be an easy one as monetary support transitions to fiscal stimulus during the year.
A weakening US dollar should likewise provide opportunities for investors to explore opportunities outside the US. Post-election in the UK a stronger sterling bodes well for small and mid-cap, domestically oriented stories as targeted fiscal measures accelerate growth in the UK economy. Should fiscal momentum build in continental Europe, domestically focused small and mid-cap equities should likewise benefit.
Within bond portfolios, investors should take a risk-focused capital preservation approach rather than continue the quest for yield seen in recent years. Credit investors should expect volatility. However, we expect central banks to seek to stabilise a sustained widening in credit risk, at least until fiscal momentum builds more meaningfully.
With government bond yields near historical lows, investors should look further afield and diversify more broadly among "risk-off" assets – including gold and safe-haven currencies.
2020 should continue to see socially responsible investing catching on globally. Impact investing trends, which spread across developed markets in 2019, should take root just as firmly in emerging markets as the new decade begins. Moreover, broader ESG investing methods should gain in prominence, allowing investors to customise portfolios to match not only their investment objectives but also their personal values.
China – Although the trade and strategy-related conflict with the US continues to hang over China, the struggle has merely accelerated China's ongoing economic transformation. Investors should align themselves with domestic Chinese policy-makers by focusing on technology, healthcare and insurance, along with onshore Chinese A-shares for domestic opportunities in 2020. Investors should position themselves to invest alongside long-cycle Chinese policy initiatives. This approach has been beneficial for investors in China going as far back as the 1980s, as the country has evolved from being largely an exporter to being a nation focused on developing its domestic infrastructure and more recently empowering its consumers.
UK Equities – After years of political crisis, the UK appears finally to be on the way out of its Brexit chaos, reducing uncertainty for financial investors and the economy as a whole. Sterling and domestically focused equities stand to gain, and a stronger currency, rising consumer spending and increased domestic activity would support industries such as retail, real estate, financials and airlines.
Fintech – While adoption rates in fintech remain relatively low at 33 per cent worldwide, growth in the sector is rapid and the potential high. The payments segment holds the most promise in our view, with usage on a secular uptrend and margins improving. An estimated 85 per cent of global transactions are still cash- or cheque-based, leaving an ample growth opportunity for fintech. In addition, fintech should facilitate and thus benefit from the rising global penetration rate of e-commerce, whose share of overall retail sales is expected to increase from 12 per cent to 18 per cent by 2021.
Fixed Income – With nearly $13 trillion worth of debt trading at negative yields and 30-year US Treasury yields flirting with the 2 per cent mark for the first time since World War II, bonds are no longer the low-risk investment they have been in the past. Encouragingly, there are still opportunities for bond investors, even in euros and Swiss francs, to both manage risk and generate modest returns against a backdrop of long-term threats in the fixed-income segment.
This situation in global bond markets has been created not only by the move to adopt negative deposit rates in much of Europe and Japan, but also the nearly $10 trillion of liquidity injected into bond markets via quantitative easing by the US Federal Reserve, the European Central Bank and the Bank of Japan alone since the global financial crisis.
Foreign Exchange – The uptrend in the US dollar has nearly run its course and the dollar will depreciate modestly in 2020. Traditional safe-haven currencies - JPY and SFr - will perform well. The EUR/USD rate should strengthen gradually in 2020 while Chinese yuan weakness will drag down Asian currencies.
We expect the Fed to carry on cutting rates, as US growth and inflation continue to decline in 2020. The Fed may also resume its QE programme. Lower interest rates combined with renewed bond purchases, are likely to weigh on the US dollar in 2020.
Commodities – As western central banks lean heavily on bond-buying to stabilise the global economy, gold investors may benefit from both increasingly negative inflation-adjusted interest rates and ongoing geopolitical conflict across the globe. Gold will also benefit from increasing FX volatility and will outperform if any of the major central banks intervene in order to weaken their respective currencies.
US Politics – As presidential elections loom in the US, disruption in both domestic and foreign policy is on the cards whether Trump stays in or the Democrats take over. Even if the lull in the trade war with China holds, other issues like tax and competition law reforms will likely emerge, affecting US equity markets.
Responsible Investment – Companies employing sound ESG practices are not only better equipped to face future challenges but are in fact also financial high achievers. With governments across most major regions increasing their regulatory focus on sustainability issues, companies lagging behind in the ESG race will find that they are not only at odds with the concerns of investors and society in general across the globe, but increasingly non-compliant with a growing set of regulations.
Responsible investing can also be used to identify new investment opportunities at a time of accelerating global change. Electric vehicles, sustainable farming and financial services in developing countries are just a few examples of large industries that owe their success in part to businesses' efforts to contribute more to sustainability.
Impact Investing in listed equities offers investors a way to find companies with superior growth prospects by identifying businesses focused on addressing the world's most pressing challenges.
The Global Impact Investing Network estimates that there are now over half a trillion dollars' worth of assets managed under impact mandates. This number has risen sharply over the last few years, and although listed equities are a tiny proportion of that total, they are a meaningful part of the growth and reflect growing demand across asset classes for investments that deliver value in a broader sense, not just financial.