Weatherbys Adds Three In Private Banking
Editorial Staff, 17 December 2019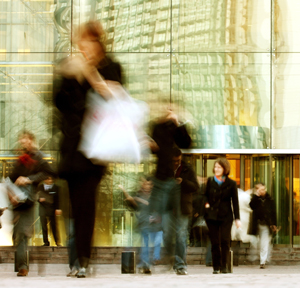 The family owned private bank is bringing on a chief of staff to work alongside the banking head and adding two other senior bankers in what has been a good year,it said.
If longevity counts for anything in wealth planning, Weatherbys private bank has a lot to feel fortunate about. The Northampton-based bank is approaching its 250th anniversary next year and adding three new senior bankers to manage growth.
John Campbell joins as chief of staff, reporting to head of private banking Quentin Marshall, and James Brooks and Barry Arbon join as senior private bankers, the group announced yesterday. These latest appointments follow the arrival in September of Steven Robinson as chief operating officer reported by this newswire.
Most recently, Campbell spent four years at Australian bank Westpac, six years at Lloyds Banking Group and three years at ANZ Bank. He has also been in product management roles for several financial services firms. The bank said that Campbell would be Marshall's "right hand" and act as a "sounding board" for the executive directors. As chief of staff, he will also support strategic planning and business change, and lead new high-level projects where appropriate, the firm said.
Brooks joins from Arbuthnot Latham, where he was in charge of transitioning clients from Duncan Lawrie, where he also spent time. Arbon joins after 10 years at Coutts and Co and five years at Barclays.
"Weatherbys' attention to detail and high levels of service has allowed it to grow its loan book consistently over many years without taking undue risk," Marshall said. The bank has reported record lending and pre-tax profit is up by 33 per cent for the year.
The privately owned bank, with roots in British horseracing culture, was founded in 1770 and is run today by seventh generation family member Roger Weatherby. As a business built mainly on referrals and one-to-one relationships, it is one of just two wholly family-owned private banks in the UK. The other being C Hoare and Co.